AstanaFloraExpo' 2017 invites to Kazakhstan
16.01.2017 16:43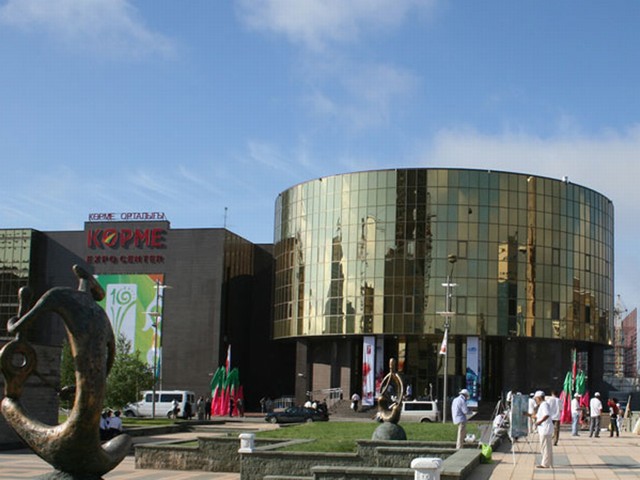 The 8th International exhibition of floriculture and landscaping "AstanaFloraExpo" will be held in Astana, the capital of the Republic of Kazakhstan, 12-14 April.
"AstanaFloraExpo" is the only regular trade exhibition held in Kazakhstan and throughout Central Asia.
It brings together professionals of the green sector, flower industry and flower arrangement, landscape architecture and design, specialists in garden construction and landscaping.
The exhibition has made considerable contribution into formation of this sector of economy and flower business of Kazakhstan. There appeared not only large flower market players, but also experienced floristic and landscape companies as well as domestic producers of floral and ornamental products, professional landscaping companies.
At the initiative of the exhibition management there was established an important professional union the Association of Florists of Kazakhstan.
Annually companies from Russia, Germany, Holland, Israel, Colombia, Turkey, France, Ecuador and other countries take part in "AstanaFloraExpo" along with Kazakh producers.
Among exhibitors of "AstanaFloraExpo'2017" there are again participants from many countries of the world including suppliers of floral and ornamental products, seeds and planting stock, companies specializing in landscaping, nurseries, floristic and landscape design companies.
There will be organized National displays of Holland and Turkey at the exhibition. Along with local producers Colombia, Ecuador, Iran and Israel will present cut and pot plants. Russia, Germany, France and Belgium will display seeds and planting stock.
Suppliers of equipment and technology for the greenhouse sector and garden centers, products for landscape design and floristics are also among exhibition participants.
Partnership support of the exhibition is provided by the Association of Planting Stock Producers of Russia, the International organization "Forest Stewardship Council (FSC) and the Russian National Guild of Florists. They will present their collective displays and will take part in the exhibition business program.
Within the frameworks of the business program there will be organized a scientific and practical conference on landscaping and garden construction in Kazakhstan.
The Kazakh Association of Forestry and Forest Products "Zhasyl Orman", Russian Association of Planting Stock Producers and "Forest Stewardship Council (FSC) take part in the preparation of this project so important for Kazakhstan. Specialists from Holland, Germany, Belgium, France, Turkey and other countries are also going to take part in the conference.
During the exhibition, after a year's break, there will again be held an important event for the professional community of Kazakhstan National Championship on Professional Floristics "Altyn Gүl-2017."
Having taken a successful start the exhibition provides its participants with an excellent opportunity to enter a developing green market of Kazakhstan.
«AstanaFloraExpo» is not only a successful business platform, but also a bright event in the life of Astana, a young Kazakh capital which this year celebrates its 20th anniversary and is preparing to host from 10 June to 10 September the World Specialized Exhibition EXPO-2017.
Exhibition Organizers
Russia. Exhibition Company "GreenExpo" . WWW.flowers-expo.ru
Kazakhstan. Exhibition Company "Astana Expo-KZ". WWW.astanaflorexpo.kz
Our exhibitions
FlowersExpo-2017
12-14 September 2017
Russia, Moscow, IEC "Crocus Expo"
AstanaFloraExpo
April 12-14, 2017
Kazakhstan, Astana, Exhibition Centre Korma