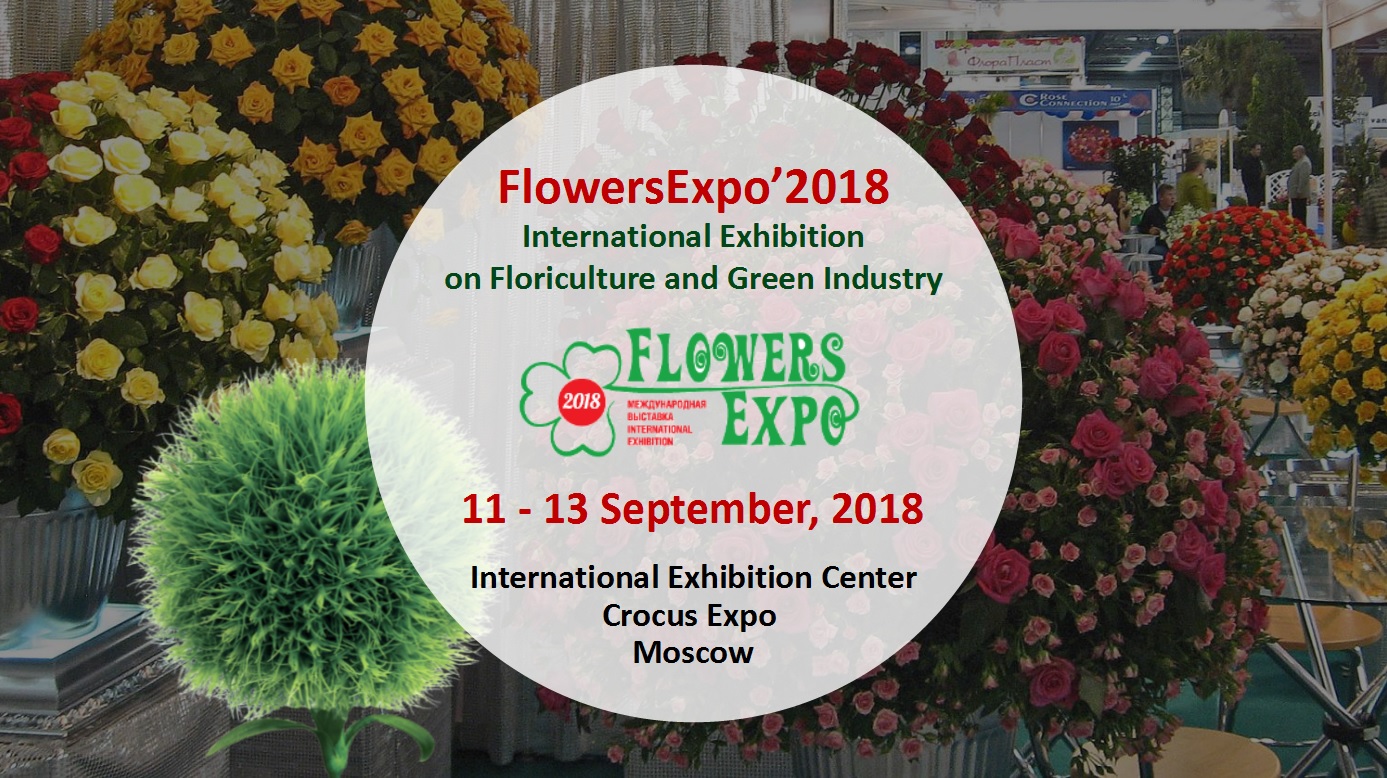 Dear exhibitors and visitors, partners, friends!
From 11 to 13 September in Moscow, Crocus Expo IEC will host the largest Russian Trade Fair "FlowersExpo", in which participate representatives of the flower industry of the world.
The project demonstrates good dynamics. In 2017 400 companies from 27 countries took part in its work. Business visitors came from 200 Russian cities and 45 countries. Professionals appreciate it for high concentration of participants and visitors, efficiency, wide representation of leaders of the domestic and world market.
"FlowersExpo" was recognized in 2017 by the Russian Union of Exhibitions and Fairs as the best exhibition of the country in the field of floriculture, floristry, gardening, landscape design. The world organization of the exhibition industry awarded it the UFI sign for the high level of organization and significance of the project for the world market of flowers and plants.
In the project of 2018, well-known foreign companies and the best Russian manufacturers will again present all the products of the green sector: flowers, seeds, planting materials, floral and landscape products, the latest technologies and equipment, IT technologies, logistics, and related products.
Тhe world leaders of the flower market Holland, Germany, Colombia, Ecuador, France, who will represent the national pavilions of their countries, first announced participation. first announced about participation in the exhibition.

Companies from England, Belgium, Belarus, Denmark, Hungary, Israel, Italy, Japan, Kenya, Korea, China, United Arab Emirates, Poland, Slovenia, USA, South Africa, Finland and other countries announced participation in the exhibition.
Among the Russian participants are the largest producers of cut flowers, seed companies, nurseries, operators and wholesalers of the Russian flower market, suppliers of floristic products, equipment for greenhouse complexes and garden centers.
Come to the exhibition are planned by a consumers and buyers from all large and small even the most remote cities of Russia, foreign specialists.
Preparing business events: conferences, seminars, presentations, roundtables, competitive, educational and entertainment events, the Russian Championship "Florist Cup-2018".
We will try our best to make the exhibition bring to everyone the prospects of expanding business and good commercial results.
Registration on-line, documents, news, list of participants, business program on the site: www.flowers-expo.ru.
Do not miss the important for your business Trade Fair "FlowersExpo'2018"!
Presentation