Astana, venue of Expo 2017
18.10.2013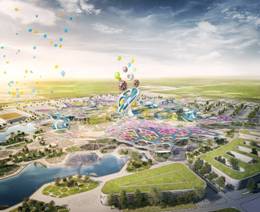 16 September 2013
The next World Expo will take place in 2017 in Astana, the capital of the Republic of Kazakhstan and will be called Astana EXPO 2017.
The previous World Expo was held in Shanghai in 2010.
Its participants presented a lot of wonderful developments in special ecological pavilions. Unfortunately after the exhibition these pavilions were dismantled.
One of the tasks of the exhibition in 2017 in Astana is creation of a territory which in future will be used by the city. It will accommodate new residential buildings, offices, commercial facilities and research laboratories.