AstanaFloraExpo'2016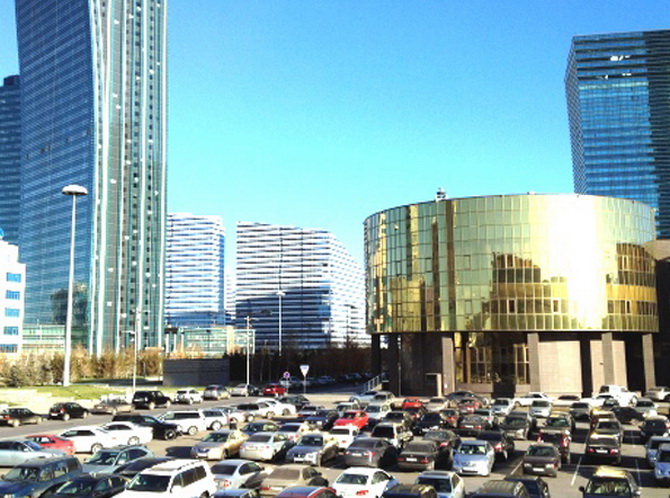 The 7th International exhibition of flowers and plants for garden construction and   flower business "AstanaFloraExpo" was successfully held in the Exhibition Center "Korme", Astana, 13-15 April, 2016.
Organizers of the exhibition are exhibition companies "Astana-Expo KS" (Kazakhstan, Astana) and "GreenExpo" (Russia, Moscow). The show was supported by the Committee of Forestry and Fauna of the Ministry of Agriculture of the Republic of Kazakhstan and Akimat of Astana.
"AstanaFloraExpo" is the only international exhibition held on a regular basis not only in Kazakhstan but also throughout the Central Asia.
It gathered on its venue professionals of flower industry, garden construction, landscaping, landscape architecture, flower arrangement and design working in the green sector of Kazakhstan.
Over 100 companies from 10 countries of the world participated in the project including Holland, Germany, Italy, Colombia, Kenya, Russia, Slovenia, Turkey and Ecuador.
Among exhibitors there were the largest suppliers of cut flowers, garden centers, companies specializing in landscaping, landscape design and architecture, nurseries, floristic and floral design studios.
Companies "Kaz-Flor Astana", "GreenLand", "Zhasulan-Flora", "Nicole", "Lady-Fleur", garden center "Euroflora", SPK "Ulytau-Flora", nursery "Lesnoe", "Zhasyl Orman" and many other active players of the Kazakh market attracted great attention.
Russia, the closest Kazakh partner, was presented at the exhibition by suppliers of various products from many Russian regions. The Russian Association of Planting Stock Producers was present at the exhibition for the second time.
It is worth to mention Scientific and Production Association "Gardens of Russia", the   largest supplier of seeds and planting stock of vegetable, fruit, flower and ornamental cultures.
The most diverse products necessary for Kazakh landscapers were demonstrated by "Rostorfinvest", nurseries "Gavrish", "School Garden" "Seasons", companies "Ural Lawns", "Etoile Flora", "Upack Urals", garden center " Ekipazh" and others.
Colorful displays from fresh flowers were presented by companies from Holland, Colombia, Ecuador and Kenya.
Florists and designers highly appreciated floristic shows held by "Deliflor Chrysanten" (Holland), which was a sponsor of the exhibition.
The exhibition was complemented by an extensive business program. Scientific and practical conference "Modern Trends in Landscaping and Nursery Sector" was particularly relevant for specialists. It was held within the frameworks of the exhibition jointly with the Russian Association of Planting Stock Producers for the second time and   with the support of the Kazakh Association of Organizations of Forestry and Forest Products "Zhasyl Orman" for the first time.
The theme of the exhibition was extended thanks to holding in its framework of two related projects: Exhibition of Cottage Construction "Village" and Exhibition of Interior Design "Astana Interior Design".
Over 10 000 specialists visited the exhibition. Among them there were top managers of the leading Kazakh companies working in the sphere of floriculture and landscaping, owners of retail chains and hotels, known architects, designers and media people of Astana.
Among foreign guests there were specialists from Armenia, Byelorussia, Germany, Holland, Kenya, Kirgizia, Latvia, Lithuania, Poland, Russia, Serbia, Ukraine, Uzbekistan and Ecuador.
International exhibition "AstanaFloraExpo'2016" once again confirmed its high standing, and made an important contribution in the development of the green sector of Kazakhstan.
Its successful business platform is undoubtedly a major event of the year for landscapers and flower growers of the Republic and a bright event in the life of the new Kazakh capital which in 2017 will host "World  EXPO'2017".
See you next year at "AstanaFloraExpo'2017"!