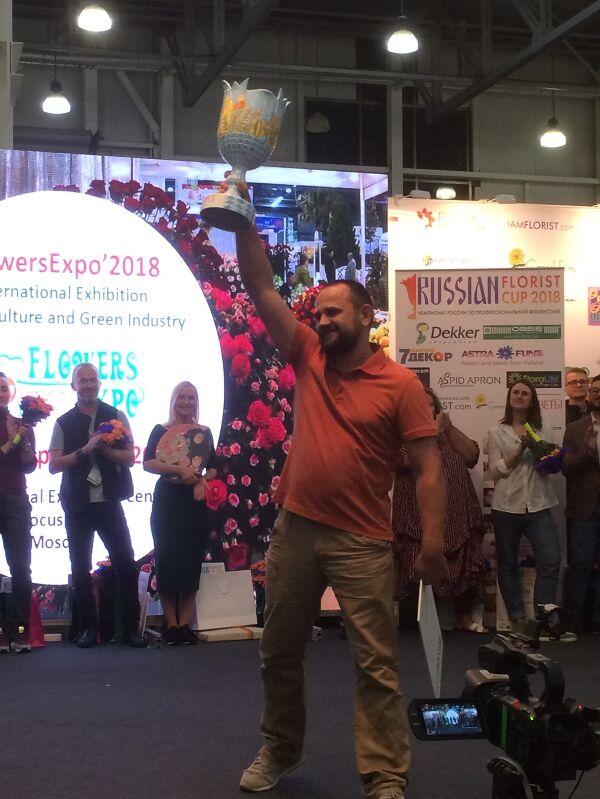 On September 11-12, the National Guild of Florists within the framework of the "FlowersExpo" exhibition held the 19th Russian Floral Championship "Russian Florist Cup 2018".
For outstanding floral designers, the Russian championship in professional floristry is an effective school of competition and a place of intensive communication with colleagues.
September 12 at 17.00 the jury announced the results of this important and intense competition, in which 17 applicants participated.
And these are the results of the "Russian Florist Cup 2018":
1 place - Andrey Kalashnikov (Astrakhan city)
2 place - Julia Smolkova (Moscow city)
3 place - Natalia Mironova (Moscow city)
Prize People's Choice Award - Anastasia Chernigina (Chita city).
A special prize from the jury of the championship for the artistic images embodied in the theme "Constructivism" - Galina Kekeeva-Yakovenko (Novorossiysk city).

Special prize of the jury for the excellent debut - Tatyana Borodina (Barnaul city).

Natalia Mironova received a special prize "Golden Clover" from the company 7TSVETOV-DECOR for interesting solutions and ideas in the field of decor.

Congratulations to the winners !