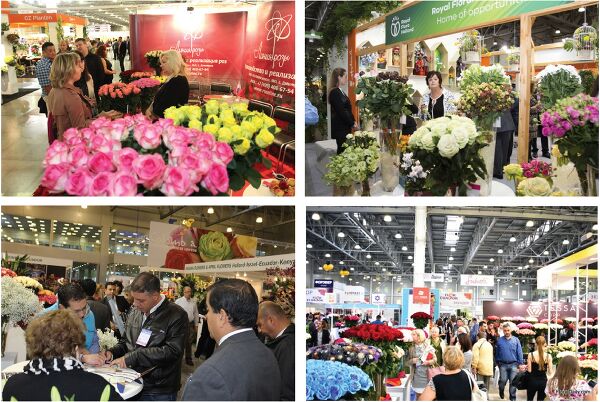 The main Russian fair on floriculture and plant growing "FlowersExpo" again invites specialists of the world flower industry to Moscow. Dates: 10-12 September, 2019.Venue: International Exhibition Center "Crocus Expo".

About the Fair

"FlowersExpo" is a B2B fair, successful business project for the Russian market and all international community. Professionals appreciate it for high concentration of participants and visitors, for efficiency, wide representation of the leaders of domestic and world markets. According to the rating of the Russian Union of Exhibition and Fairs 2017- 2018 it is the best Russian fair in the country's green sector.

Credibility and development of the project directly depend on the state and demands of the Russian flower market. The Russian Federation still remains the largest consumer and importer of floral and decorative products. Experts include it in the top six cut flower importers after the USA, Germany, Holland, Great Britain and France. Analysts estimate the real volume of the Russian flower market at 40 billion dollars.
Year after year responding to these demands "FlowersExpo" shows good development momentum.
The number of participating countries and exhibitors interested in presenting their products to the Russian consumers grows from year to year. Annually buyers and businessmen come to the fair from all Russian regions.

Participants and visitors are provided with all necessary conditions for successful work, acquaintance with the latest world trends and novelties, meetings with suppliers, customers and business partners.

"FlowersExpo" is an excellent indicator of the state of the Russian green sector. The main advantages of the fair are high concentration of participants, business visitors, including buyers from the most distant Russian cities and towns, and businessmen from many foreign countries.

Outcomes 2018

In 2018 "FlowersExpo" once again showed increase in both the number of visitors and exhibition space. 420 companies from 25 countries including 183 Russian companies and 227 international ones took part in the fair exceeding the number of participants in 2017 by 12 %. Products and services were presented by 5 000 local and international professionals and experts.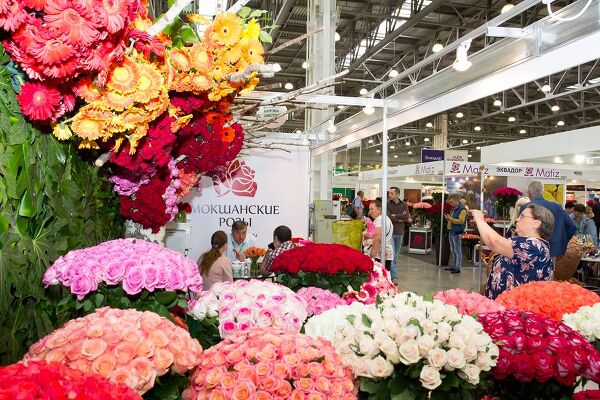 There were presented all major sectors of this branch of the national economy. Floral products covered 50%; seeds, planting stock and nursery products 24%; floristics and landscape 12%; technology and equipment 10% and related products 4%.

The fair featured a unique number of Russian participants including flower growers, nurseries, seed companies, the largest operators and wholesalers of the local flower and plant market, suppliers of floristic and landscape products and greenhouse equipment.

The largest number of participants came from Holland (52 companies), Ecuador (49 companies), Germany (22 companies) and Colombia (20).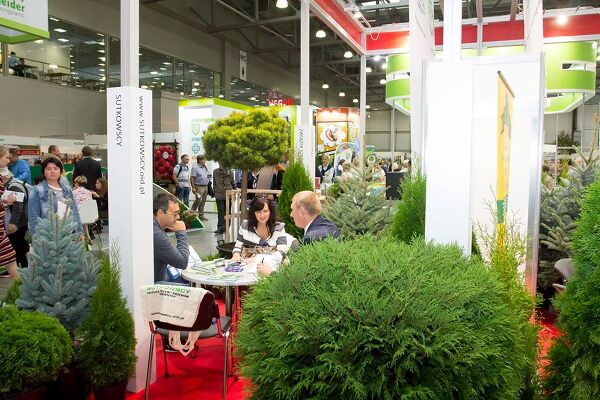 Visitors

"FlowersExpo" was visited specialists from 75 regions and 249 cities and towns of Russia from Kamchatka and Sakhalin in the East to Kaliningrad in the West, from Murmansk and Syktyvkar in the North to Krasnodar and Sochi in the South. 70 % of them were owners of companies and wholesale customers. International specialists arrived from 45 countries.

Indicative were professional requests of the visitors. 52% of them were interested in floral products, 25% in nursery products and seeds, 10% in products for floristics and design, 10% in equipment and technology, 8% in grounds, fertilizers and plant protection means, 5% in related products.

Participants 2019


What will the fair bring us this year? First of all there will be again participants from different foreign countries of the world. They have already booked 60% of the exhibition space and are ready to please us with beautiful displays, unique products, wonderful novelties and amazing floral shows.
The largest Russian flower producers, nurseries, seed companies, operators and wholesalers of the Russian market, suppliers of floristic products and equipment will again take part in the fair.
The interest of our international partners in the fair is not decreasing. National Pavilions will again be presented by the world market leaders Holland, Germany, Colombia and Ecuador.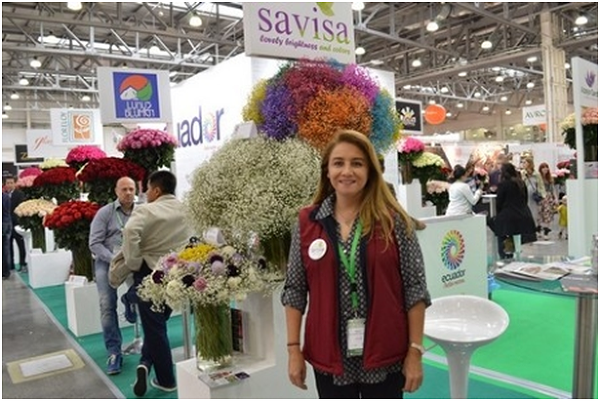 Meeting with the major flower auction Royal FloraHolland will be organized in the National Dutch Pavilion. There visitors will also meet with the largest world known producers and importers of floral products and breeding novelties.
Numerous producers and suppliers from Ecuador and Colombia focusing on the Russian market demands will demonstrate in their National Pavilions beautiful cut flowers and, of course, the queen of flowers Rose, grown in their countries.
Among German participants there are famous rose breeding and seed companies, nurseries and equipment suppliers.

Companies from England, Denmark, Belgium, Italy, Kenya, China, Poland, Korea, France and others are also preparing for their participation in "FlowersExpo'2019".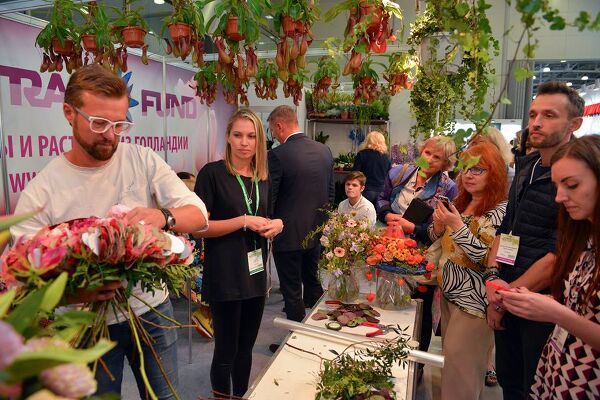 Presentations, conferences, workshops, master classes, consultations, Russian Championship on Floristics and floral shows of eminent Russia and foreign florists will be organized within the frameworks of the business program.

"FlowersExpo" is a significant event for the entire international community. It will enable all its participants to enhance promotion of their products to the capacious Russian market, to find new partners and to maintain their positions in Russia.

Once again we invite all those interested to Moscow to "FlowersExpo'2019", the main fair for business.