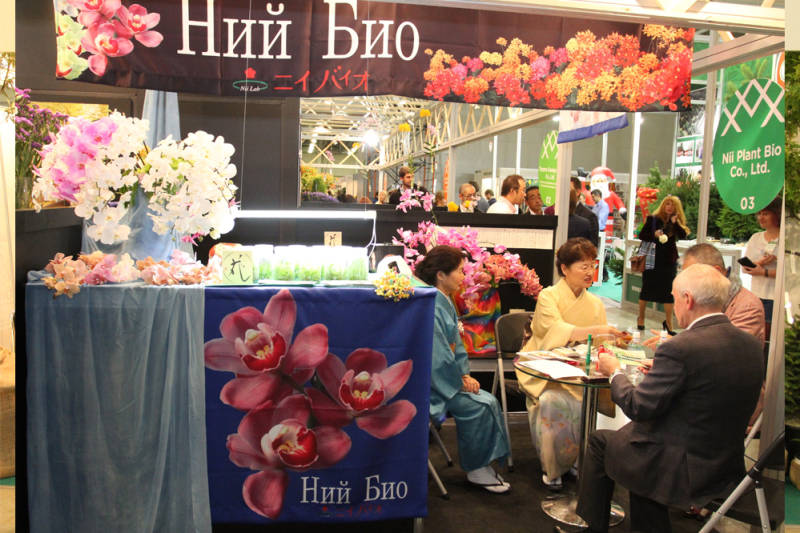 Visitors of the exhibition have a unique opportunity to see once again wonderful flowers grown in Japan, flowers that greatly impressed many of them.
They are remarkable gloriosa, orchids, admirable lisianthus, and of course Japanese tree peony. This wonderful plant is justly called the emperor among flowers.
Last year Japanese flower growers participated in "FlowersExpo" show for the first time. Interest shown to their floral products from Russian consumers was the reason to present themselves at the Moscow show once again in 2015.
According to Mr. Simado Norimasa, a representative of JETRO, Japanese External Trade Organization, which is organizing the national display of Japanese flower growers: "Moscow is viewed by the Japanese party as a potential market. That is why Japanese companies show such great interest to the exhibition. Quite possible that in future provided there are more favorable logistic conditions, in contrast to delivery through Holland, flowers will be delivered to Russia directly from Japan".
Organizers of the National Japanese Pavilion are awaiting Russian partners in "Crocus Expo", Pavilion No.1, Hall 4, Stand R 450.