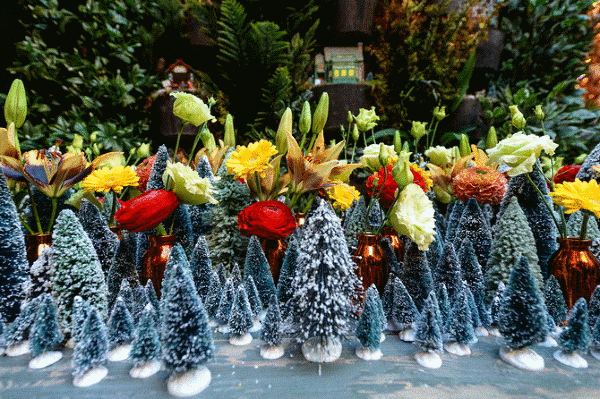 January 26 - 30 in Frankfurt am Main will be the largest international exhibition of seasonal goods and Christmas decor Christmasworld. The organizer is Messe Frankfurt, Germany.

Every year there is a wide range of festive and decorative products and accessories, the latest trends, innovative conceptual ideas for decorating large areas, including the open air.

Organizers Christmasworld decided to add in 2018 a new section - "Christmas delicacies".
According to the director of the exhibition Eva Olbrich, this direction will become an additional potential for sales for the participants. It is convenient for customers and buyers to get all the necessary assortment of goods in one place, on one site.

This is not the first innovation of the exhibition organizers. Since 2016, the "Floradecora" salon has been successfully held within its framework, where fresh flowers, plants, bouquets and ready-made floral arrangements are presented.
In 2017 in Christmasworld and the Floradecora salon 1,070 exhibitors from 42 countries and 43,200 visitors from 110 countries took part.