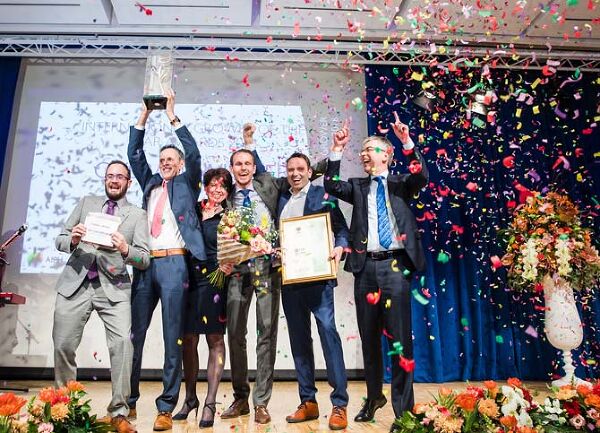 On January 23, 2018, within the framework of the leading global exhibition of the green sector of IPM in Essen, the International Association of Gardeners AIPH announced results and awarded awards to the winners of the International Grower of the Year competition.
Winners came to the finals of the competition from Holland, Colombia Israel, Canada and China.
In the nomination of Cut flowers: the winners were declared companies:
Gold - Jac. Uittenbogaard & Zonen, Holland,
Silver - Ayura Sas Pride / Eclipse Flowers, Colombia,
Bronze - Saidi-Ronen, Israel and Holla Roses, Netherlands / Ethiopia.
In the nomination of Young Plants: Gold - Van Belle Nursery Inc., Canada; silver -Yunnan Yin More Flower Industry Co., Ltd., China.
In the nomination Plants and trees winners: Gold - company Ter Laak Orchids (Holland), silver - Van Belle Nursery Inc. (Canada), bronze - Yunnan Wei Jun Kai Landscaping Engineering Co. Ltd. (China).
This year, two new nominations "Sustainability" and "Inspiring Business" were announced. In the first winner is the company Ter Laak Orchids, the second - Kwekerij van Wijgerden. Both are from Holland.
Manufacturers from Russia participated in this international competition for the first time in 2017. The pioneer was the complex "Podosinki" from the Moscow region. For the high quality of cut roses "Podosinki" were awarded a bronze medal. It's time to fight for gold!