April 11 - 13 in Astana, the capital of Kazakhstan, the international Trade Fair "AstanaFloraExpo" will be held for the ninth time. Participation in the exhibition guarantees the successful promotion of your products and services to this promising market.

Over the years the exhibition has made a significant contribution to the development of the flower business in Kazakhstan. "AstanaFloraExpo". It attracts large world players of the flower market, domestic producers of flower and decorative products, wholesale buyers, floristic and landscape companies, as well as professional landscapers, end users and distributors.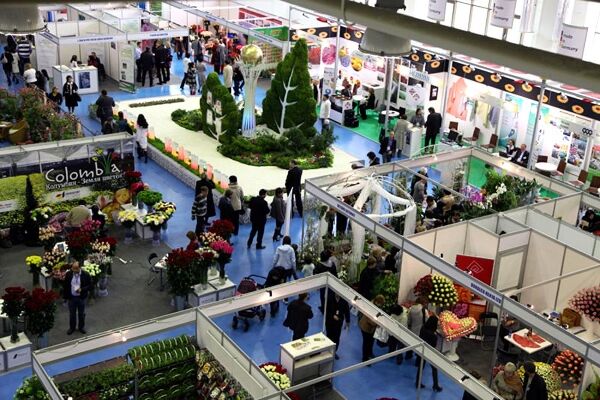 This video show will give you a good idea about the Trade Fair "AstanaFloraExpo".

Experts highly appreciate the potential of the flower and plant market in Kazakhstan. Domestic businessmen, realizing the profitability of the flower business, began to invest heavily not only in wholesale purchases, but also in the cultivation of flower and decorative products.
 
Therefore, more and more companies are considering participation in the exhibition "AstanaFloraExpo" as an opportunity to expand business in this country.
 
In 2017, about 100 companies participated in the exhibition, including from Germany, Belgium, Italy, Colombia, Russia, Spain, Poland and Ecuador. It was visited by more than 8000 specialists of the green sector, including from Germany, Holland, Jordan, Iran, France, Turkey, Kyrgyzstan, Uzbekistan, Ukraine, Belarus and many regions of Russia.
 
In the season of 2018 companies from Holland, Ecuador, Colombia, Iran, Turkey, Russia, Kenya, Belarus, Uzbekistan are planning to present the green and decorative and other necessary products to the republic.
 
Аt the exhibition will be presented not only flower and decorative products, but also seeds, planting stock, equipment and technologies for the greenhouse sector and garden centers, goods for landscape design and floristry.
 
The attracting of the target audience of visitors is facilitated by the salon of suburban construction and gardening "Village-2018".
 
Success in the inset is provided by a rich business program and active attendance of its exposition by wholesale buyers from all cities and regions of Kazakhstan,
 
Do not miss the important for your business in Kazakhstan Trade Fair "AstanaFloraExpo'2018"!