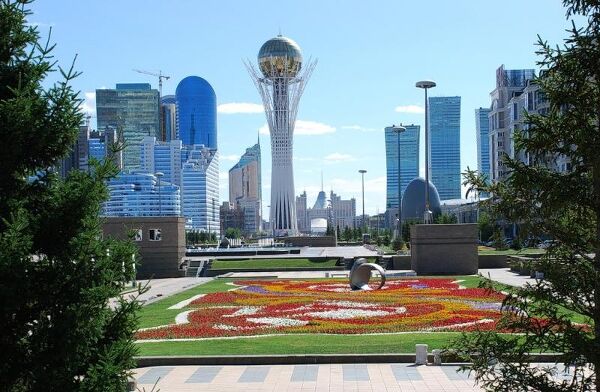 The next IV scientific and practical conference on nursery education with the theme "Actual issues of afforestation and nursery in Kazakhstan" will be held on April 11 as part of the business program of the 9th international exhibition "AstanaFloraExpo-2018".

President of the Republic Nursultan Nazarbayev considers a successful solution of this task very important: "The Kazakhstani territory is about 3 million square meters. km, where there are a lot of steppe zones, and forest zones of only 8-10%. If we annually engage in gardening in all areas of the republic, then we will make Kazakhstan a green country."

The organizer of the conference is the Exhibition Directorate with the participation of the Forestry and Wildlife Committee of the Ministry of Agriculture of the Republic of Kazakhstan, the Association of Planting Materials Producers of Russia. 

The main theme is "The main directions and development of private forest nurseries in Kazakhstan". .

The conference will for the first time consider many very important issues:
-Creating and subsidizing private forest nurseries,
-Experience of creating plantations from fast-growing tree species,
 -Creating a nursery "from scratch"
-Planting forest growing,
-Results of the work of the Society for International Cooperation of the FRG to establish Pilot projects of plantations with fast-growing tree species. 

MPS responsible for forestry, representatives of the Ministries of Agriculture and the Ministry of s National Economy, the Department of Natural Resources and Environmental Management of the Mayoralty of Astana and other cities of the republic, owners of nurseries and other organizations engaged in gardening will take part in the conference. 

Based on its results, a resolution will be adopted and sent to the Government and Parliament of the Republic of Kazakhstan.

Experts from different regions of Kazakhstan, Central Asian republics and border regions of Russia working in the field of floriculture, nursery, landscaping and landscaping are invited to the exhibition "AstanaFloraExpo" and the conference. This will expand the professional audience of the exhibition and conference.

The discussion at the exhibition of this topical issue will undoubtedly make an important contribution to the gardening and forestry of the Republic of Kazakhstan.
Open a new page of your business in Kazakhstan
at the exhibition AstanaFloraExpo'2018!