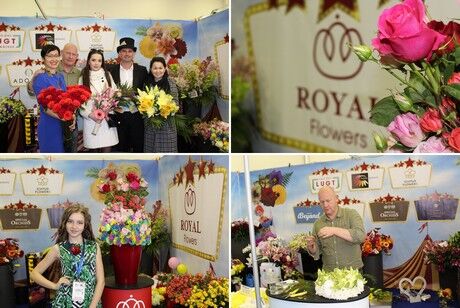 April 13 at the Exhibition Center Korme in Astana, Kazakhstan, the work of the exhibition AstanaFloraExpo-2018 was completed. During this three-day show, about 80 flower companies from around the world presented their products and services in its exposition.
The market of Kazakhstan offers interesting perspectives. Local production is low, about 90% of all floral products are imported. Flowers and plants are mainly imported from the Netherlands, Ecuador, Colombia, Kenya, Israel and China.
About 70% of the total amount of imported flowers, mainly consumed in Astana and Almaty.
Kazakhstan is a developing country, so the prospects are more interesting than the results achieved. According to experts, the market capacity for import of flowers is 80-100 million dollars.
Among the participants of the exhibition AstanaFloraExpo-2018 was the famous promoter John van Elstgeest - the representative of the company Flower Circus, Holland.
Flower Circus represented the products of Dutch companies Royal Flowers, Deliflor, Adomex, Special Orchids, Ichtus Flowers, Bredefleur, Florein Gerbera, Lugt Lisianthus and Beyond Chrysant.

John van Elstgeest, speaking on a show with floral demonstrations, took a few photos and shared them.

Based on the materials of Floral Deily.
Picture of John van Elstgeest.