Well known florists Andrei Filonenko, Olga Sharova, Irina Kniazheva and Tatiana Khozina together with their students will fantasize on the theme "Poetry and Graphics of Flowers". There will be created a collection of bouquets connected through history, color and form.
The performance is devoted to the idea of inseparable balance between technique and creativity in the profession of a florist.
Each master will demonstrate 2 works: a bouquet and an art object in free technique.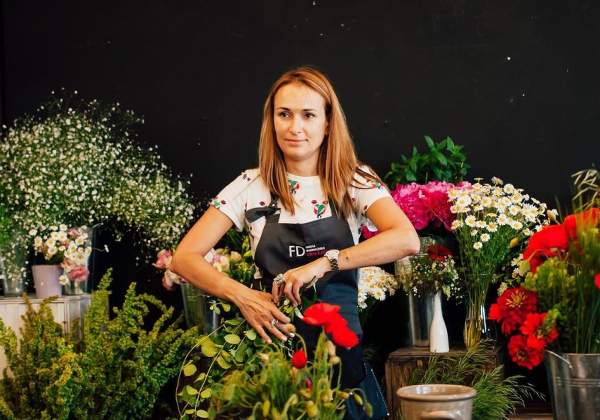 Teachers of "Flowers in Details" School are high level professionals, practicing florists, designers, art historians possessing invaluable experience and knowledge.
Olga Sharova (Moscow), florist designer, Art Director of "7Flowers finished School of Floristics and Landscape Design "Center Fdesign" in 2003, participated and studied at seminars conducted by the leading European florists: Ursula Vegener, Peter Hess and Gregor Lersh being an assistant of the latter in 2015 and 2016. In 2018 Olga took the 2nd place at the international competition "ARTEFLORANDO", Italy.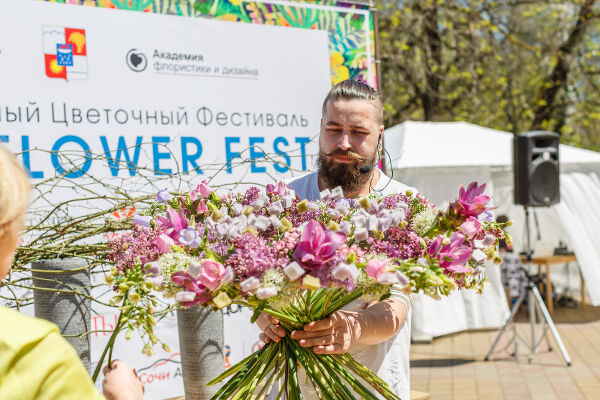 Andrei Filonenko is one of the most famous teachers of floral design in Moscow. Events conducted by him always attract the attention of the sector professionals. Andrei is a botanist and teacher, member of the National Guild of Florists, author of many publications. Andrei is a winner of Open Competition of Moscow and the Central Region in all categories, Champion of Russia on Professional Floristics and a winner of the Jury Special Prize for Innovations.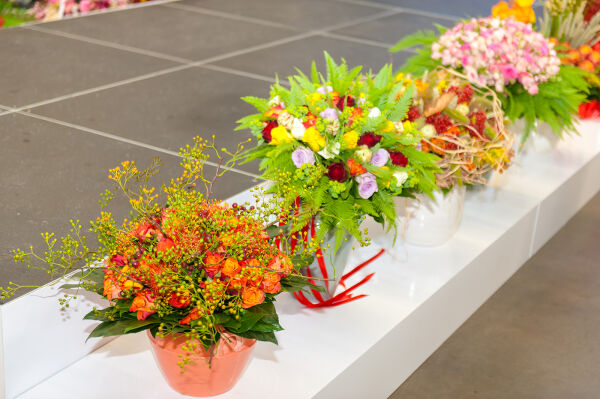 Students will demonstrate skills acquired during training in a professional school.
The show will take place on the stage of "FlowersExpo'2018", 11 September, 13.30-15.30.
Show partners: "7Flowers" and "7Flowers-Décor".