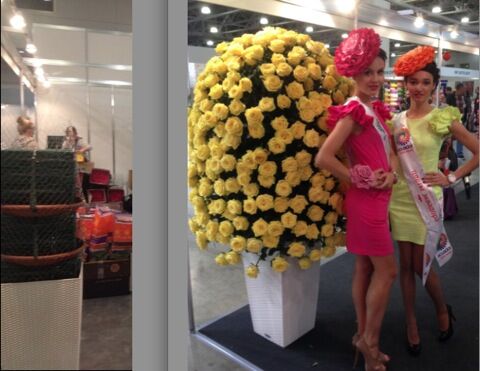 The world leader in the selection, production and sale of garden roses and roses for cutting from France, NIRP INTERNATIONAL, again in Moscow participates in the Trade Fair "FlowersExspo'2018".
Varieties of roses from Nirp are highly valued in all markets for their agrotechnical, aesthetic and commercial qualities.
Founded more than 40 years ago, Nirp has won a large share of the global market through professionalism and the search for new approaches and technologies.
Roses of the company are grown on the best farms of Ecuador, Colombia and Kenya.
Among our newest varieties on the cut: ALBA is currently the most popular white rose, STARDUST beautiful yellow rose, RED ALERT red rose and BLUEBERRY - a rose of unique color. The varieties Anna, Virginia, Star 2000, Versilia, Florida, Absurda, Farfalla are very popular.
In the assortment of garden roses - tea-hybrid, bush, soil-cover, bush. curly and miniature. Particularly popular is the collection of tea-hybrid roses Nirparfum, which have a strong and pleasant smell, bright colors and repeated flowering.
We invite Russian consumers and connoisseurs of roses to "FlowersExpo'2018", pavilion 1, hall 3, stand G303 at the Crocus Expo IEC on September 11-13. Do not miss the meeting with the beautiful world of roses at NIRP!