The Trade Fair "FlowersExpo'2018" - the most popular for the flower business exhibition of Russia and an important business forum - is hosted by the professional community at the Crocus Expo IEC on September 11-13.
Even under difficult circumstances of 2018 "FlowersExpo" is still an important business event for the largest local and foreign market leaders who have created its representative display.
Among exhibitors of the forum there are 420 companies from 30 countries, more than 5 000 world professionals and experts.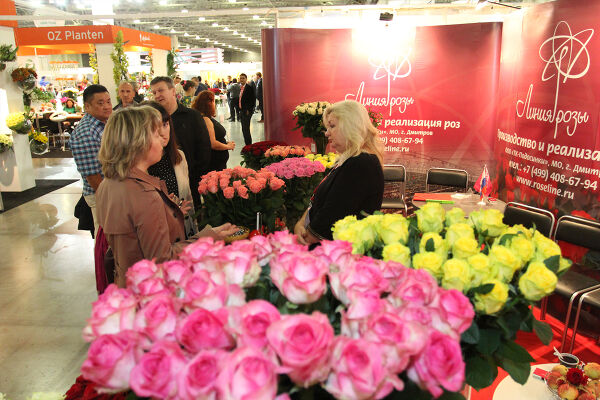 Practically all sectors of this important industry of the national economy are presented at the fair. The largest section is Floral Products, over 50%. Seeds, Planting Stock, Nursery Products section holds the second place, 25%. Floristics and Landscape are growing sections, 11%. The section of Technology and Equipment accounts for 8%. Accompanying products - 6%.
Interest to the fair of the Russian participants increases each year indicating successful recovery of the sector from the crisis of recent years. In the Trade Fair "FlowersExpo'2018" 190 Russian companies participate, which is 12% more than in the previous one.Among national participants there are the largest cut flowers producers from different Russian regions, seed companies, nurseries, flower market operators and wholesalers, suppliers of floristic and landscape products, equipment for greenhouse production and garden centers, and IT developers.
Holland, Germany, Colombia and Ecuador, the world market leaders, are again pleasing us with their large National Pavilions.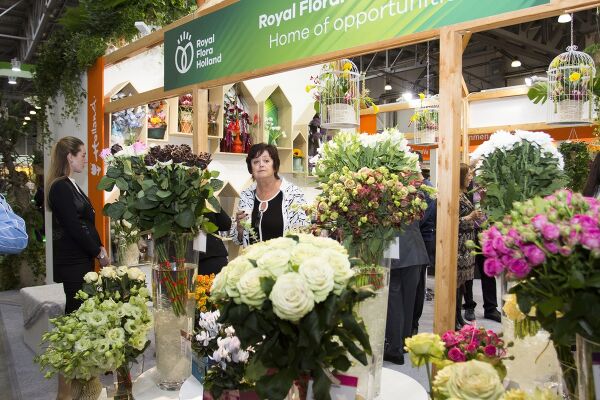 52 companies of Holland display not only flowers but also planting stock, nursery products, greenhouse technology and equipment. But flowers of course come first. Russia is among top ten countries in import from this country.
Ecuador supplying 60% of roses to the Russian market is represented by 49 companies among which there are a lot of new plantations and suppliers. They display their famous roses and other high quality cut flowers. 20 companies came from Colombia (Russia is the fifth in import from this country). Its main products are roses, carnations, mums and alstroemeria.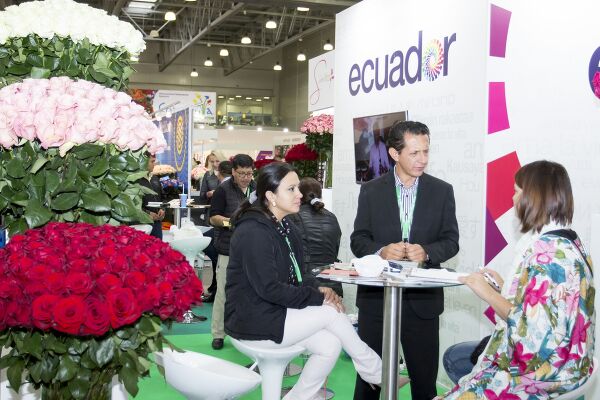 Products displayed by exhibitors from Germany, Italy, Poland, Kenya and France are in high demand on the Russian market. For the first time this year among exhibition participants there are professional associations of flowers producers and exporters from Japan and Thailand, and suppliers from Venezuela and Malta. Russian consumers oriented products are presented by Denmark, Israel, China, Korea, UAE, Serbia, the USA, Sri Lanka, Ethiopia and other countries.
Traditionally, the leading companies: Rosen Tantau, Kordes Rosen (Germany), Meilland, NIRP International, Cayeux , Sauve-Guitte, Renault  (France), Florein display their breeding novelties at the show.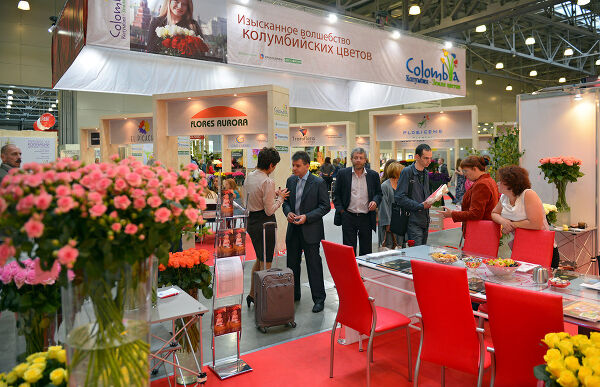 In the Business program of the exhibition - the Day of the Association of Producers of Planting Material of Russia, conference "FlowersConf" (marketing, business processes, technology, innovations), workshop on innovations in organizations of garden centers conducted by John Stanley, well-known expert from Australia, presentations of international and Russian flower companies.
And of course one cannot imagine a flower show without flower arrangement and design. For three days running "FlowersExpo'2018" will turn into a real floral Mecca. The 19th Championship on Floristics «Russian Florist Cup'2018», will be held on the exhibition site. Its winner will receive the right to represent Russia at the world and European Championships. Floral shows will be held both by Russian and foreign masters from Germany, Holland, Latvia and other countries.
A distinctive feature of the fair is that it attracts professional visitors even from the most remote places of Russia. In 2017 the fair was visited by 15 000 businessmen from 200 Russian cities and towns.Great interest to the fair is shown by foreign specialists. Annually the fair is visited by businessmen from over 40 foreign countries including CIS countries.
Demonstrating progress of the world and local floriculture, gardening and landscaping "FlowersExpo'2018" provides its participants with an excellent opportunity to promote their products and services on the capacious Russian market.