Imagine, you exhibit for the first time in Russia, looking to expand your export, and your product immediately wins an award. That happened to AgroMiranda, a grower from Venezuela at this year's FlowerExpo in Moscow, Russia.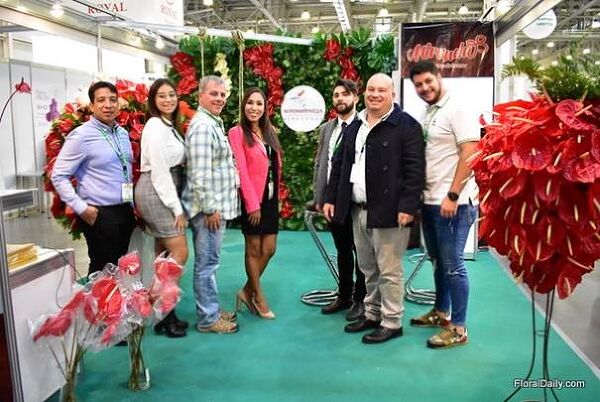 The team of AgroMiranda at the FlowersExpo'2018.


"People are in love with the flowers and the quality of the product", says Miguel Marin. This young, five-year-old company currently sells all of their products to the US and wants to export to Russia as well. "We want to make place for tropical flowers and supply them directly to Russia".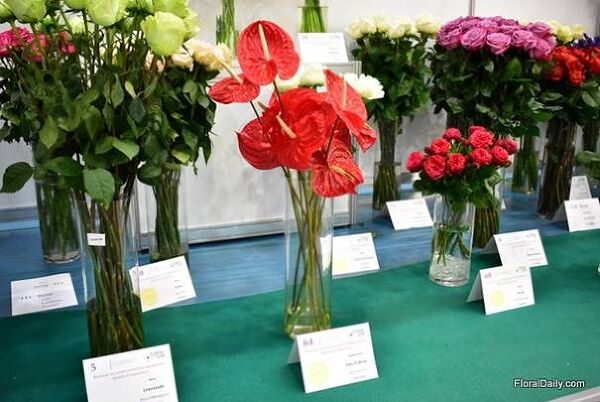 The аnthurium Fire Calisto and the award.


At the FlowersExpo, they brought their anthuriums. The anthuriums on display caught the eye of many visitors. The variety Fire/Calisto won the gold medal in the Quality competition.


The main products of AgroMiranda are cut anthuriums and cut lilies. Special about their flowers other than the large size of the flower, is the long stem and long shelf-life. "Our anthuriums have a shelf life of around 30 days", says Miquel. "We currently grow 4 different colors and in January 2019, we will add 4 colors to our assortment. AgroMiranda grows their flowers in a 6ha greenhouse and they are planning to expand. "We have 10 ha of land in total, so room enough to grow".
FloralDaily.com