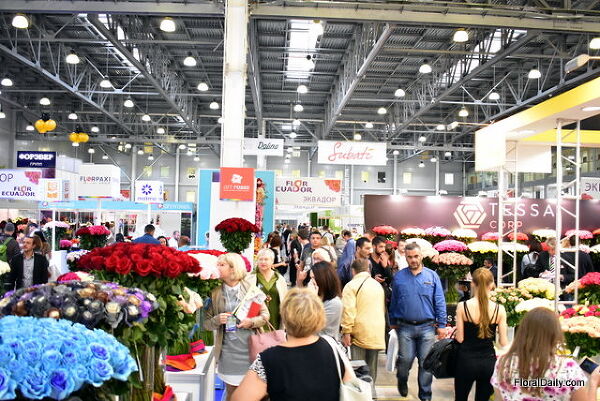 The next premiere of the international fair "FlowersExpo", the most business-like and at the same time most beautiful fair of the year will take place in IEC "Crocus Expo" on September 10.
High level and business sustainability of the fair are confirmed by the signs of the Russian Union of Exhibitions and Fairs which recognized the project the best fair of Russia in this sector, and the UFI noting its international prestige.
Appreciating the Russian potential and the role of the fair in business development of its participants, a lot of specialists engaged in flower business from Russia and the main flower producing countries will again take part in the project in 2019.

450 companies from Russia and 30 countries, over 5 000 world and local professionals and experts are among its participants. Visitors from over 300 Russian cities and towns and 45 foreign countries are expected at the fair. 68 business events including the 20th Russian Championship on Floristics, colorful shows and master classes will be organized within its frameworks.
The entire green sector assortment is presented in the exhibition halls including cut and pot flowers, nursery planting stock, seeds, equipment, the latest trends in breeding, floristics and design.

National Pavilions of Holland, Germany, Colombia and Ecuador are of particular attention. They again display their entire product range enjoying high demand on the Russian market.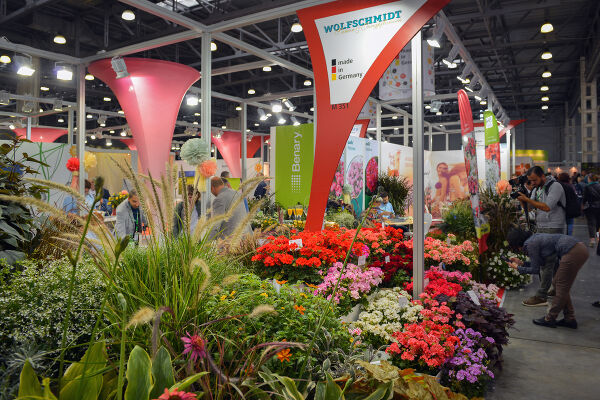 The number of participants from Belgium, Poland, Israel, Italy, Kenya, France and Japan has considerably increased this year. Spain, Singapore and Sri Lanka are among new entrants this year.
The Russian market is especially widely presented at the fair. The number of Russian participants has increased by 20% this year which confirms its successful recovery from the crisis of the recent years and its further strengthening.
Among the show participants there are producers from 35 Russian regions including the largest flower complexes from Moscow region, St. Petersburg, Kaluga, Krasnodar, Penza, Yaroslavl, Adygea, Buryatia, Mordovia and Udmurtia.
The best Russian nurseries, largest seed companies, developers of equipment and It-technologies, suppliers of fertilizers, grounds, products for floral design and landscape are also the fair participants.
For them participation in the show is not just a PR campaign but an excellent opportunity to increase their client base, to find new sales markets and develop their business.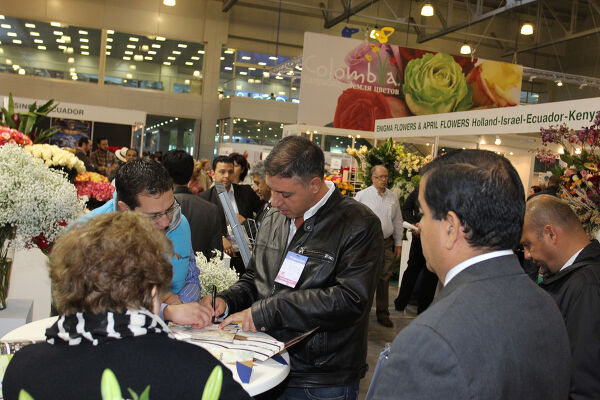 Once again "FlowersExpo'2019" confirms its reputation of an important business center. Over 68 business events will be held within the frameworks of the exhibition business program including presentation, conferences, workshops, round tables and master classes.
Such themes as "Russian flower market. State and Development Prospects", "Novelties and Innovations in Nursery Sector", "How develop garden centers for successful future", "Novelties of the world flower breeding" and other topical issues of the industry are scheduled for discussion.
And, of course, a flower show cannot do without floristics. For three days running it will become a floristic mecca.
The 20th Jubilee Open Russian Championship on Floristics "Russian Florist Cup'2019" will take place at the fair with a record number of participants.
The best world florists from Holland, Germany, Russia, Italy, Spain and other countries will be demonstrating their couture mastery at the show non-stop.
"FlowersExpo'2019" is preparing to meet a numerous army of specialists from all Russian regions, cities and towns. For them, interested in business relations and business development, "FlowersExpo" is a successful platform for professional communication and the most important business forum.
And so, new anticipated meeting with a sea of flowers and plants, with participants from all over the world, with unique floristic displays, professional visitors from Russian regions and foreign countries are ahead of you.
We wish you all fruitful work, implementation of your plans and successful business development!