Deliflor Chrizanten, the largest Dutch company of world renown, is again participating in the FlowersExpo exhibition, where it will present a collection of its amazing 50 varieties of chrysanthemums to Russian lovers and consumers.
The main activity of Deliflor is the production of cuttings and the provision of licenses for the production of chrysanthemum. Perhaps, not a single flower surprises with such versatility of forms and shades as a chrysanthemum. The assortment of the company includes more than 300 varieties, including single-headed and bush varieties, as well as Santini chrysanthemums.
Deliflor sells annually up to 1 billion cuttings in 35 countries. New varieties are distinguished by unusual colors, shape and size of the flower. They are suitable for both florists and manufacturers.
Innovative developments of new varieties and production technologies are implemented in a unique line of our own varieties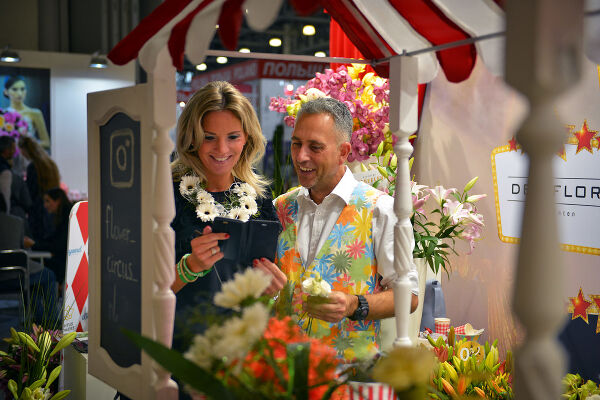 Deliflor knows that Russians are very fond of chrysanthemum. Therefore, it is no coincidence that in their assortment there are varieties dedicated to Russia. Such as Gagarin and Gagarin Lunnar, Siberia, Anastasia and others.
More than 50 varieties of chrysanthemums are presented by Deliflor at the FlowersExpo exhibition in 2019. And it will be glad to introduce you to new varieties, among which the pride of the collection is a chrysanthemum, which has rightfully earned a reputation as a powerful and legendary.
Want to know more about Deliflor Chrysanthemums and the phenomenal novelty? Welcome to booth C101!