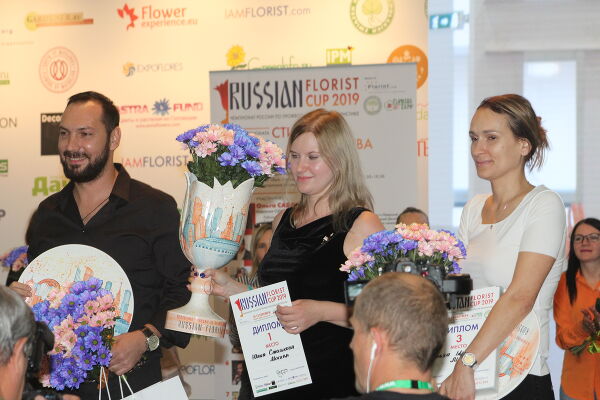 Based on the results of a tense competition at the 20th Russian Championship of Professional Floristry "Russian Florist CUP'2019" held on September 10-11 at the IEC Crocus Expo as part of the international Trade Fair "FlowersExpo", the authoritative independent jury awarded Yuliya Smolkova the 1st place and title the Russian Champion in 2019 with floral design (Moscow).
2nd place - at Vadim Kazansky (Novosibirsk).
Olga Sharova (Moscow) won the 3rd place and the audience's prize.
In addition, the participants received jury prizes:
For the best equipment - Anna Popova (Moscow).
For original techniques - Julia Smolkova (Moscow).
For original author's decisions - Olga Maleva (Nizhny Novgorod).
1st place in Task 2 - A bouquet in the style of "recycling art" "Precious Junk" was received by Vadim Kazansky.
The victory in three surprise tasks was won by Julia Smolkova.
1 place in the assignment, dedicated to the work of the artist-fashion designer Tatyana Parfenova, received Anna Popova.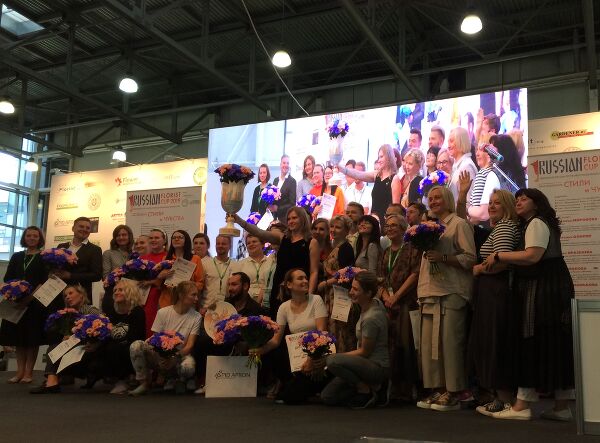 Congratulations!