Last week, the FlowersExpo took place in Moscow. For the ninth time, the Crocus Expo opened its doors for the event, which has not only grown in terms of floor space, but also in the number of exhibitors and number of participating countries. The visitor numbers haven't been published yet, but this year again the show saw lots of visitors from more than 300 Russian cities and 44 different countries.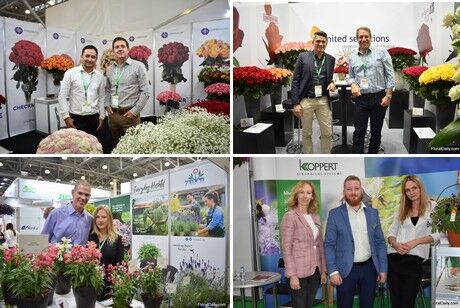 Trade show growth reflects Russian economy?
The Russian economy is seeing moderate growth, but the same can't be said of the event, which by all means was bigger than previous editions. This year, 456 companies (+56 compared to 2018) from 30 countries (+5 over 2018) presented their products and services on 16,000 square meters (+2,000 over 2018).
The majority of the exhibitors came from Ecuador (50) followed by the Netherlands (45), Colombia (20) and Germany (20). Also companies from Spain, Singapore, Uzbekistan and Sri Lanka participated for the first time.
Flower lovers
Russia is a nation of flower lovers always looking for new high-quality products, and consumption has grown further in the past year. "In 2017, 1.7 billion flowers were purchased, 2 billion in 2018, and in 2025 we expect it to grow to 2.2 billion," the organizers have calculated.
That may seem like a slow increase, but it's an increase nonetheless. The question remains in which segment this increase will happen. As we reported last week, there seems to be more demand for shorter stems now. But whether this preference can be considered a new trend or is a result of financial considerations, remains to be seen.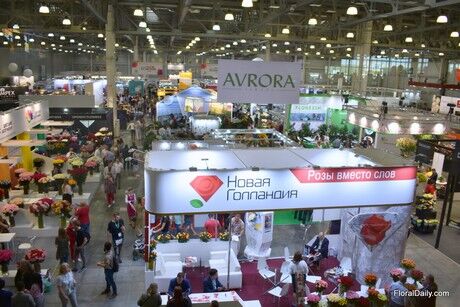 Technological changes
The organizers also foresee that more and more technology will be used, not just in Russia, but for the whole global flower industry. "Thanks to technological improvements in the supply chain, flowers will be fresher when they arrive at the end consumer." And more and more companies are popping up too. One example is Potted, an online-store with delivery from the auction directly to delivery address in Russia and CIS countries. Thanks to this, their customers save time and energy, since they do not need to go anywhere to pick up the flowers.
Events during the show
During the show, a number of events took place. All in all, there were 70 company events, the 20th edition of the Championship of Russia in professional floristry was held, and a fashion show took place (non-stop during two days for the first time). In addition, awards were handed out to 85 participants in various categories.
Also, the exhibition hosted a round table on the topic "Russian flower market. Assessment of Experts. Status and prospects. " FlowersExpo first discussed this issue in 2015. In 2019, the issue was discussed by more than 100 Russian and foreign experts and exhibitors.
Next year, the Crocus Expo will open it's doors for the FlowersExpo for the tenth time. 
Click here for the photo report
FloralDaily
Publication date: 9/17/2019