Beauty and unique fragrance of Uzbek roses were appreciated by experts at the "Best Quality of Floral Products" competition held within the frameworks of the fair.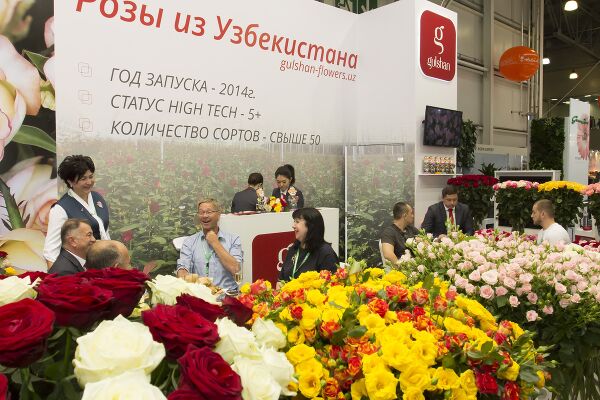 The Jury unanimously awarded the victory in the competition to "Aziza" and "Feruza" rose varieties presented by "Gulshan". The Gold medal and diploma "Winner of the Exhibition" were given to the company representatives.
The core of the success is diverse colors, exclusive bud size, stem height and plant hardiness. The company uses modern techniques of cultivation, cutting and preselling preparation of roses. Thus, the products are delivered to customers safe and fresh.
Arjen Vlasman, Representative for Eastern Europe from «De Ruiter», Holland, noted, "Uzbek flowers feature high quality and naturalness. These properties are highly valued on the flower market".
"Uzbekistan is capable of competing with such countries as Ecuador, Mexico and Colombia having a long history of floriculture development, -emphasized Vlasman, - Participation in such fairs allows to study the demand, to find out the consumer's preferences and to build a proper business strategy. I am certain, that in the nearest future connoisseurs of beauty all over the world will enjoy the flowers grown under the magical rays of the Uzbek sun".
Alexander Kirienko, expert in flower industry and landscape design, noted that participation of Uzbek representatives in the show was a real discovery and a bright event.
Nobody expected such quality products and a wide assortment. Excellent selection of material, modern technology in combination with favorable natural conditions make Uzbek products desirable in any market. Already a dozen Russian cities has ordered Uzbek flowers.
Our congratulations "Gulshan"!