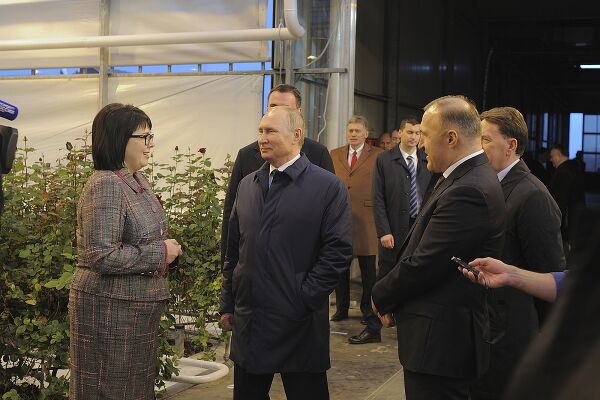 On December 23, during a working trip to the Republic of Adygea, Russian President Vladimir Putin visited the Green House complex located in the Takhtamukaysky district.
This is one of the largest flower greenhouse complexes in Russia with a large pool of customers and partners. The plant year-round produces for cutting about 20 varieties of roses grown according to the latest Dutch technology using a computerized climate control system.
The first phase of the plant was commissioned in 2010, the second - in test mode - in 2019. The flower market is changing very quickly, and with it the needs of customers. Trying to keep up to date, the plant carefully studies the latest trends, improves and expands its assortment.
The company selects planting material of leading European selection companies (Holland, Germany, France) for production.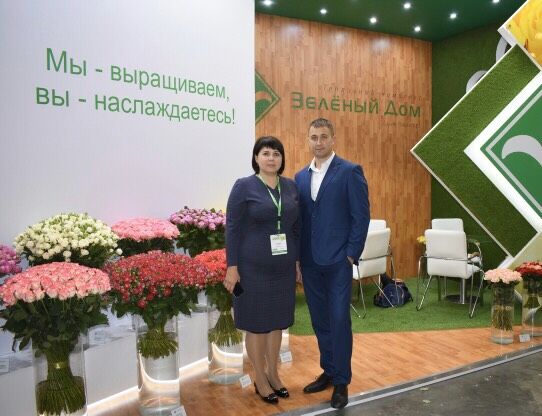 Green House at FlowersExpo 2019. For high quality products, the plant was awarded the gold medal.
Director General Evgenia Babicheva held the head of state for production workshops and, directly, to the greenhouse.
It was noted that roses from Adygea are competitive and in high demand. They were appreciated in many regions of Russia: Moscow, Saratov, Rostov and Orenburg regions, Tatarstan, as well as the Stavropol and Krasnodar territories.
Vladimir Putin really liked the red rose of the Red Naomi variety. "Beautiful," the president said and added: "And they also smell!"
The President praised the organization of production and wished the management and staff of the company the implementation of the planned projects.