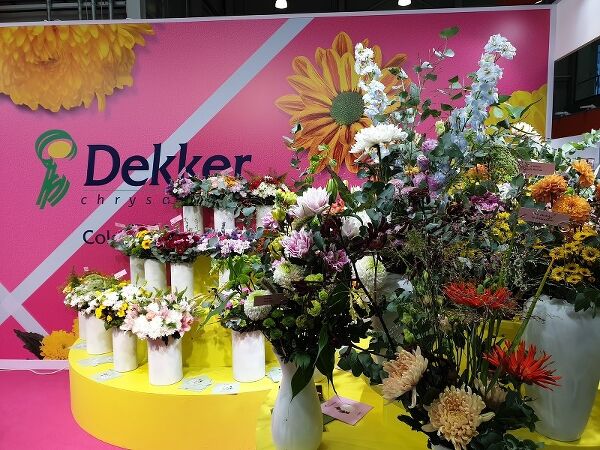 The famous world breeder of chrysanthemums Dekker Chrizanten is in a hurry to please his Russian consumers and fans with his presence at the international Trade Fair "FlowersExpo'2020", which opens on September 8 in Moscow.
The company has specially adapted its marketing program for the Russian market. Dekker Chrizanten actively cooperates with leading wholesale companies in Russia and successfully contributes to the supply of its famous chrysanthemums to the vast Russian market.
Dekker Chrizanten booth at FlowersExpo D101.
From Dekker Chrizanten:
"This year we are participating on September 8-10 in the international Trade Fair FlowersExpo.
We not only participate with a stand in the Crocus Expo IEC, but we are also present in the online format of this important project for us. Now the largest Russian B2B exhibition for the flower industry is available to all partners in the world.
We shot this short film with our Eastern Europe Marketing Manager Varya Abrosimova.
For more information visit us at https://www.flowers-expo.ru/en/v/index.html"