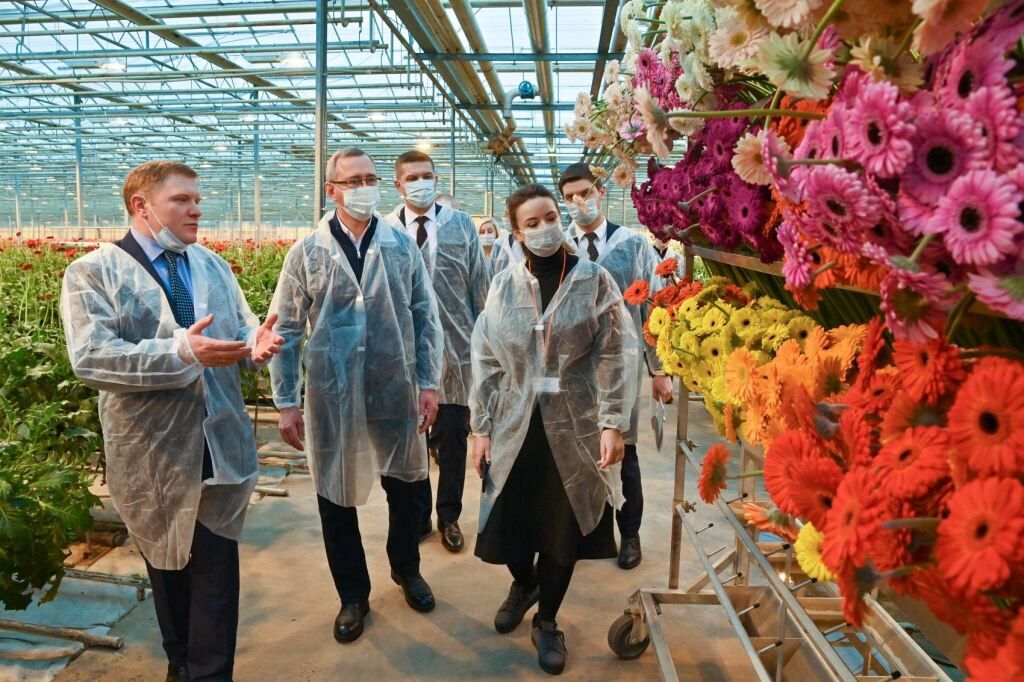 On December 6, in the Kaluga Region, the grand opening of a new production facility - Kaluga Flower Holding LLC - took place. The trade mark is Florentika. The opening ceremony was attended by the Governor of Kaluga Region Vladislav Shapsha, Deputy Governor Vladimir Potemkin, Minister of Agriculture of the Region Leonid Gromov, General Director of Kaluga Flower Holding LLC Daria Vasilyeva.
Kaluga Flower Holding is an investment project with a total investment of 2.6 billion rubles.
The complex includes 5 greenhouses with high quality Dutch technologies and engineering equipment, complex ecological systems and climate control systems. The total area of ​​cut flowers is 27 hectares. Roses are grown in 4 greenhouses on 14 hectares.
In 2023, the company plans to reach its design capacity with revenues of 2.5 billion rubles.
As the governor of the region Vladislav Shapsha noted: "Thanks to the implementation of this investment project, the production capacities of the bankrupt enterprise" Rose Garden "have been restored. 258 new jobs have been created in the region. In the future - further development of production. Kaluga Flower Holding has serious prospects in the flower industry in Russia."