At the Yaroslavl greenhouse plant, which is part of the Gorkunov group of companies, the cultivation of Kordana potted roses is expanding. Here, due to the modernization of the areas of vegetable greenhouses, a new flower robotic complex is being prepared for launch, which will double its output to 6,000 pots per year.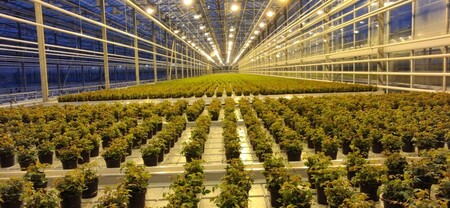 The Gorkunov group of companies is the only manufacturer of the world brand of Kordana potted roses in Russia. It all started back in April 2017, when Gorkunov, at the Yaroslavl greenhouse complex, together with European partners - the Danish company Rosa Danika and the German breeder company Kordes Roses launched a high-tech complex for growing Kordana potted roses. A modern isolated greenhouse block was built with the participation of the Dutch engineering company Hortilife. .
In view of the growing demand for pot roses, as well as the higher profitability of flower products in comparison with vegetables, the manufacturer decided to expand the area for its cultivation at the Yaroslavl plant. In May 2021, for these purposes, the first stage of modernization was launched on 4 hectares of existing vegetable areas. The opening of this stage took place at the end of December 2021. Expected increase in production to 4200 pots per year.
Completion of the second stage of modernization on an area of ​​1.4 hectares. End - October 2022.
In the world, the Kordana rose has become famous for its splendor, extraordinary beauty and abundant long flowering. Rosa Cardana is gaining more and more love every day for florists, who often use it in floristic works as a spectacular accent. Exquisite gift compositions, stylish interior arrangements for an office, home, restaurant or hotel - a miniature resistant rose is good always and everywhere.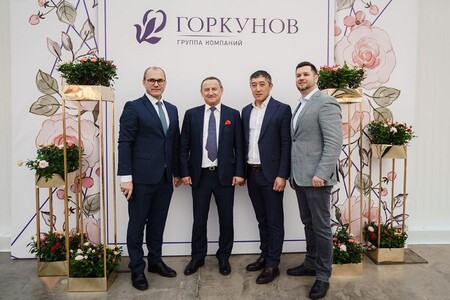 Participating in the XI international exhibition "FlowersExpo" in September 2021, the "Gorkunov Group of Companies" was awarded the golden medal of the exhibition for its potted beauty rose of the Danica variety.