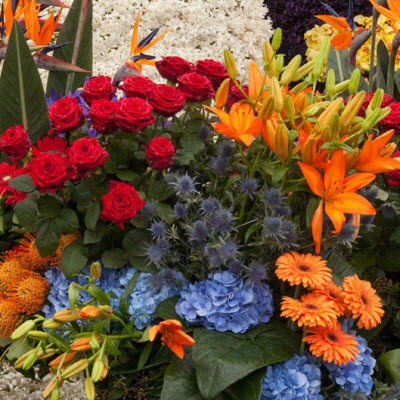 Our company PrimaFlora invites "FlowersExpo" visitors to immerse themselves into the atmosphere of beauty of flowers and plants from the best Dutch producers.
On behalf of an exclusive group of breeders and wholesale suppliers from the Netherlands PrimaFlora will gladly provide you with information about different flowers. They grow hardy and the most attractive flowers and pot plants.
Developing commercial concepts, design and packaging for the green sector we aim at providing our growers with a possibility to be noticed on a rapidly growing Russian market.
For florists we prepare information about a wide range and the best samples of flowers and plants from Holland, render assistance in selecting the optimum assortment and establishing good relations with the best Dutch nurseries and suppliers.
Visit our Stand C200 at "FlowersExpo" and you will also see shows of recognized Dutch floral art masters.
See you at "FlowersExpo", IEC "Crocus Expo", 8-10 September, 2015.