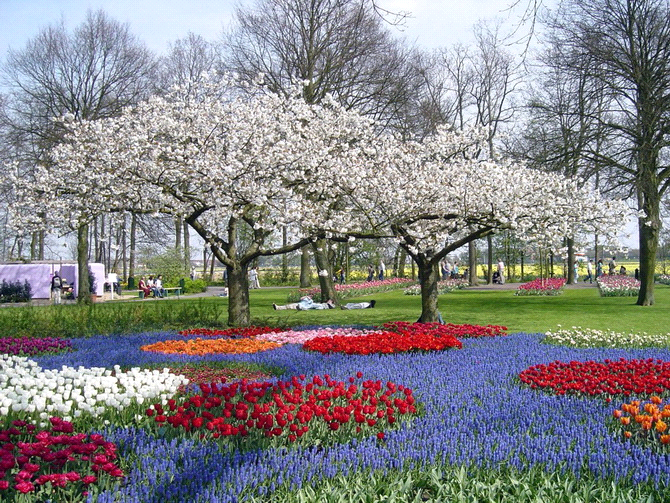 The famous 67th exhibition of flowering tulips in Keukenhof, Holland, visited by people from all over the world, is open.
Keukenhof is a historic Royal Park with an area of 32 ha, where 7 million tulip bulbs of different varieties are planted annually.
In 2016 this flower show has a theme "The Golden Age". This is the time when the tulip trade started to boom in Holland. And as before there is a dizzying variety of these magic flowers in good old Keukenhof now.
There is also a Russian company among exhibition participants. It is "Russian Ogorod-NK", the only Russian company having its demonstration site in Keukenhof.
"Russian Ogorod- NK" will also display its collection of tulip in September at the International exhibition "FlowersExpo'2016" in Moscow.