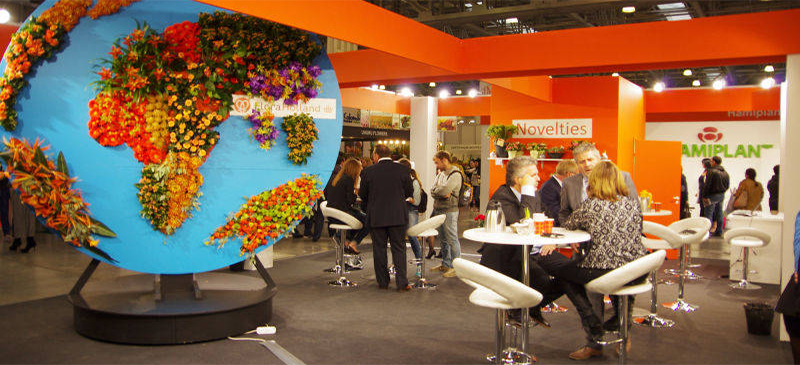 The International exhibition of flowers and plants "FlowersExpo'2016" which has become a showcase of the world flower industry is successfully forming its display of the new season.
Despite the crisis already 400 largest domestic and international companies from 25 countries have registered at this large-scale flower forum 2016.
The support to the show is rendered by public and professional unions and associations of the Russian Federation.
Governmental agencies and professional associations of Germany, Holland, Colombia, France, Ecuador, Poland and Japan also support the project.
The General Sponsor of "FlowersExpo'2016" is "Belaya Dacha Flowers", the Russian largest flower company.
All diversity of the green sector products will be displayed at "FlowersExpo'2016". Flowers, seeds, planting stock, nursery products, technology and equipment for the nursery production and garden construction, décor and accessories for flower arrangement and landscape design will be particularly widely displayed.
Over 100 breeding novelties of flowers and plants, technological materials and equipment will make an innovative portrait of the exhibition.
Famous Russian and foreign florists will create its unique picturesque image.
Leaders of the season are HOLLAND, COLOMBIA and ECUADOR, the world's main flower market players, presenting the most interesting and informative National Pavilions.
National displays will be also presented by GERMANY, FRANCE and JAPAN.
Leading companies of England, Belgium, Byelorussia, Vietnam, Denmark, Israel, Italy, Kenya, Kazakhstan, China, UAE, Poland, Peru, Slovenia, Thailand, Finland and Ethiopia interested in the Russian flower market will be also among the exhibition participants.
Russian companies, the exhibition hosts, show great interest in the exhibition. The number of the participating companies is growing from year to year.
Among exhibitors this season there are the largest local producers of  cut flowers, seed companies, nurseries, operators and wholesalers of the  Russian flower market, suppliers of floristic products, equipment for  greenhouse production and garden centers.
An extensive business program is being prepared for the exhibition. It will touch upon the industry urgent issues. It held the 17th Open Russian Championship on Professional Floristry «Russian Cup'2016». Colorful flora screenings and master classes.
The brand of the season is the participation in the Business program of a top world's expert and consultant John Stanly, "Retailing Guru" from Australia. He will share his forecasts about development and state of horticultural retailing up to 2020 and reveal the secret how to achieve high business results.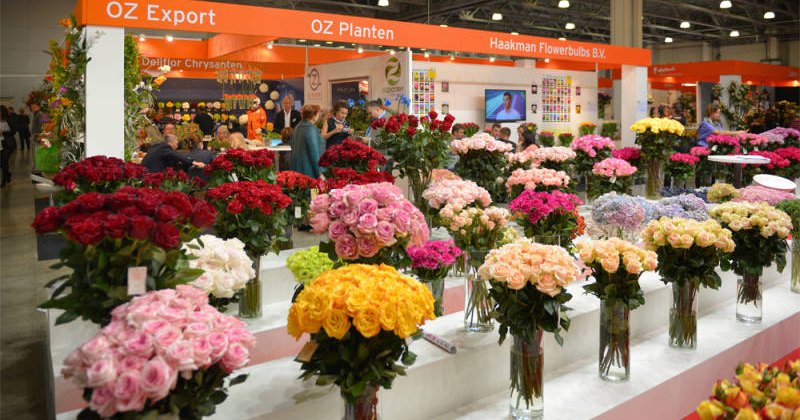 Do not miss this important for your business event
International Exhibition "FlowersExpo'2016"!
Exhibition news, list of participants, business program, on-line registration are available on the exhibition site: www.flowers-expo.ru