30 August, two weeks prior to the opening of the show,
all exhibition space is sold out!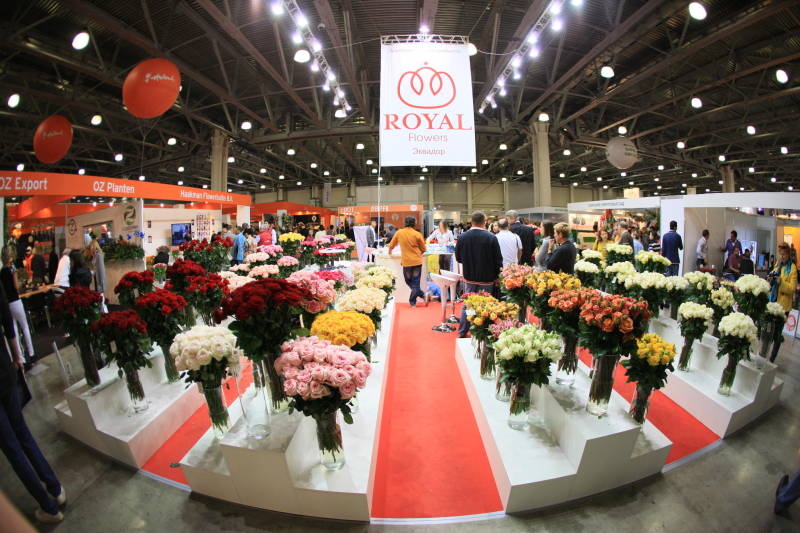 27 countries of the world take part in the flower forum in 2016. Among them there are companies from England, Belgium, Byelorussia, Vietnam, Holland, Germany, Denmark, Israel, Iran, Italy, Kenya, Colombia, China, Kazakhstan, UAE, Poland, Serbia, the USA, Thailand, Turkey, Finland, Chile, Ecuador, Ethiopia, France and Japan.
400 largest local and international companies will present in the exhibition halls the entire flower industry and flower business, garden construction, greenhouse production,  floristics and landscape design.
Cut flowers, planting stock, seeds, breeding novelties, equipment and technical developments are particularly widely displayed.  
A numerous army of florists is going to create a unique picturesque portrait of the exhibition.
There has been formed an actual business program of the exhibition including the Russian Championship on Professional Floristics,  presentations of participants, conferences, workshops, round tables, master classes, lectures and floral shows.
The Russian largest international exhibition "FlowersExpo'2016", an important business forum and successful business project, is ready to host its esteemed participants and business visitors.
Do not miss "FlowersExpo'2016", this important event for your business, and the most beautiful show!
To receive a ticket, please register on:  www.flowers-expo.ru