Surely all Russians pretty well know Chilean wine. It has been successfully sold on the Russian market for the last 15 years as well as berries, salmon, mussels, dry fruit, nuts and many other things. And it is not by chance Chile is positioning itself as a food power.  
Russian professionals and consumers of floral products also know the brand "Chilean Peonies". In 2012 Trade Commission Pro-Chile brought to market a variety of stunning in beauty flowers which immediately won universal love and recognition.
However, only few people know that Chile is the second in the world in supplying of flower bulbs, in particular, tulips and lilies. 
 And the time has come. Our supplier Agricola Chile Bollen S.A. is coming to "FlowersExpo, Stand B 204, Crocus Expo, Moscow, with a purpose to fill this gap, i.e. to demonstrate their products to the Russian consumers and find partners for cooperation.
Agricola Chile Bollen has years of experience in working in the international market. It   actively cooperates with Dutch companies N.B., ONINGS and VAN DEN BOOS.  
Their major importer is China which purchases 70% of the volume required for the market of China and Japan. 
Chilean bulbs are popular in many countries including Holland, Great Britain, the USA, China, Mexico, Vietnam, Japan, Ecuador, Australia, Costa Rica and Taiwan. In 2015   import of Chilean flower bulbs made up 25 million US dollars.
There are diverse varieties of tulips ('Ad Rem' with orange and red petals, pink  and yellow "Mirit", white "Antartica", pink and white "Dynasty",   red "Ile de France" and yellow "Strong Gold"). Among lilies there are while "Siberia", pink "Sorbonne",  red "Acapulco", yellow "Yelloween", pink "Canaletto" and red "Chrispher" varieties.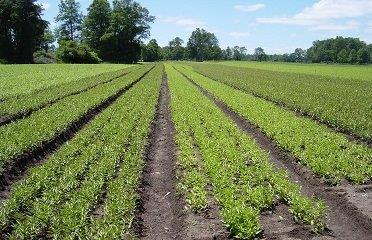 See you on September 13-15 in Crocus Expo at "FlowersExpo".
Our stands:  B-204 – Agricola Chile Bollen S.A. and A-501 – ProChile.
We are confident that you will discover Chile again in a new aspect.
Do not miss the opportunity to establish direct contacts with us.
Chile – perfection in each flower!
Chilean bulbs – life force and beauty!
Trade Mission of the Embassy of Chile in RF - ProChile