One more milestone has been passed. International exhibition "FlowersExpo'2016", the main project of the year for the Russian green business, successfully completed its work on September 15.
The exhibition has met expectations of its participants who received good results. "FlowersExpo'2016" once again proved its high prestige and made a considerable contribution into development of the green sector of Russia.
400 largest local and international companies from England, Holland, Germany, Belgium, Byelorussia, Vietnam, Denmark, Israel, Iran, Italy, Kenya, Colombia, China, Kazakhstan, UAE, Poland, Serbia, the USA, Thailand, Chile, France, Finland, Ecuador and Japan took part in Flower Forum 2016.
National Pavilions were presented by the main players of the world flower market including Holland, Germany, Colombia, Ecuador, France and Japan.
All products of the green sector were displayed at the exhibition: cut flowers, pot plants, seeds and planting stock, nursery products, technology and equipment for the greenhouse production and garden construction, accessories and products for flower arrangement and landscape design, IT and logistics.
Extensive business program contributed greatly to high effectiveness of the industry.
Special attention of the professional community was drawn by discussions on such topical issues as "Russian flower business – state and prospects", "Cooperation of Russia and the Netherlands in floriculture: problems and solutions", "Garden center of the future" (John Stanly, Australia).
In the frameworks of the exhibition there was held a landmark event of the year the Russian Championship on Professional Floristics "Russian Cup'2016". Vitaliy Piatakov, St. Petersburg, won the first place and was awarded the title of Champion of Russia. Anna Popova, Moscow, got the second place. Olga Kazantseva, town of Plast, Chelyabinsk region, was the third.
L:.2 -->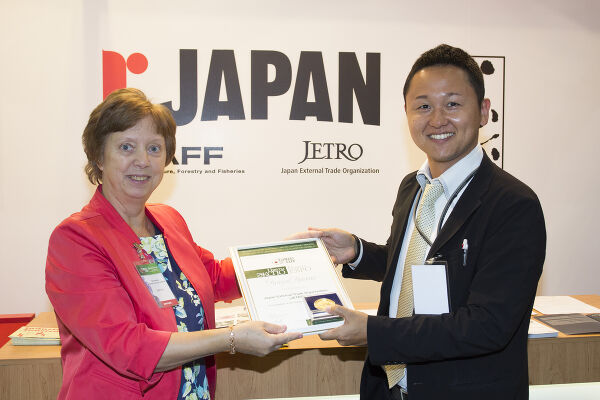 Great interest was shown to the competition program. 80 participants were awarded exhibition medals for high quality of products and novelties.
The relevance of "FlowersExpo" project was proved by numerous visitors who came from all regions, cities and towns of Russia.
So, a few words about the geography of visitors.
Business visitors, distributors and buyers arrived to the exhibition not only from Moscow and St. Petersburg but also from the most remote Northern and Eastern regions: Sakhalin, Vladivostok, Irkutsk, Chita, Blagoveshchensk, Yakutsk, Novosibirsk, Omsk, Tomsk, Tyumen, Surgut, Barnaul, Gorno-Altaisk, Chelyabinsk, Yekaterinburg, Ufa, Kazan and Perm.
And the entire European part of the country was presented at the exhibition, from Southern Anapa, Sochi, Krasnodar and Yalta to Northern Archangelsk, Murmansk, Naryan-Mar and Syktyvkar to Western Kaliningrad.
All together in the data base of registered visitors there are 198 Russian cities and towns. And it is a very good optimistic result. The Russian market is stabilizing. This fact has been noted by all exhibition participants.
Great interest in the Russian flowers market was shown by foreign visitors who came to "FlowersExpo'2016" from Chile, Colombia, Ecuador, Iran, Italy, Japan, Kenya, Peru, Poland, Serbia, Holland, Azerbaijan, Armenia, Byelorussia, England, Germany, Georgia, Denmark, Kazakhstan, Canada, China, Kirgizia, Latvia, Lithuania, Moldova, UAE, Paraguay, Ukraine, Turkmenistan, Turkey, Cyprus, Uzbekistan and Spain.
The main outcome of "FlowersExpo'2016" is good results received by its participants. The exhibition gave them a chance to effectively present their products, to learn about the market demands in changing circumstances, and what is most important, to widen business, to find new suppliers, consumers and reliable business partners.
Russian and international exhibitors highly appreciated the exhibition business reputation and its professional competence, and once again confirmed the significance of the project for their companies' business development, as well as their interest in maintaining positions gained in the vast Russian market.
See you at "FlowersExpo" 12-14 September, 2017!