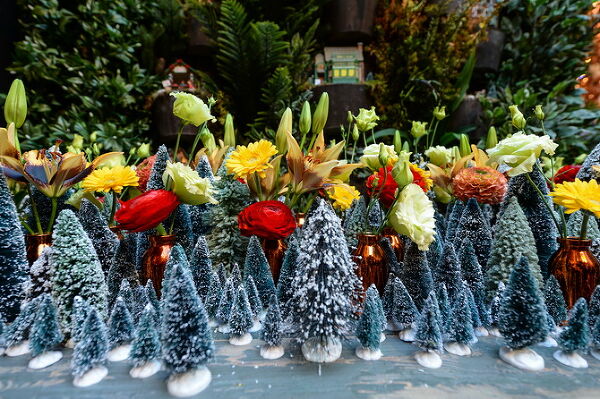 The biggest International exhibition of seasonal goods and Christmas décor "Christmasworld" will be held 26-30 January, 2018 in Frankfurt-on-Maine. Exhibition organizer is Messe Frankfurt, Germany.
Annually the exhibition displays a wide range of festive and decorative products and accessories, new tendencies, innovative concepts for decoration of large areas including outdoor space.
And since Christmas is unthinkable without mulled wine, Christmas cake, stollen, chocolate, tea and other sweet delicacies organizers of the exhibition decided to add a new section in 2018. It is Christmas Delicacies.
According to Mrs. Eva Albrich, Exhibition Director, this direction will be an additional sales potential for the participants. It is very convenient for customers to receive all necessary goods in one place at the same time. Culinary delicacies are awaiting visitors in special Christmas kiosks.
This is not the first novation of the organizers. Since 2016 in the frameworks of the exhibition there has been held Floradecora salon where fresh flowers, plants, bouquets and floral compositions are displayed.
In 2017 1 070 exhibitors from 42 countries took part in Christmasworld and Floradecora salon. 43 200 people from 110 countries of the world visited the exhibition and the salon.
Attaching much importance to the Russian market the organizers annually take part in "FlowersExpo". This year they are also present, and invite all those interested to the presentation of the project "Christmasworld'2018". The presentation will take place on the main stage, 12 September, 14.30-15.30.
Do not miss it!