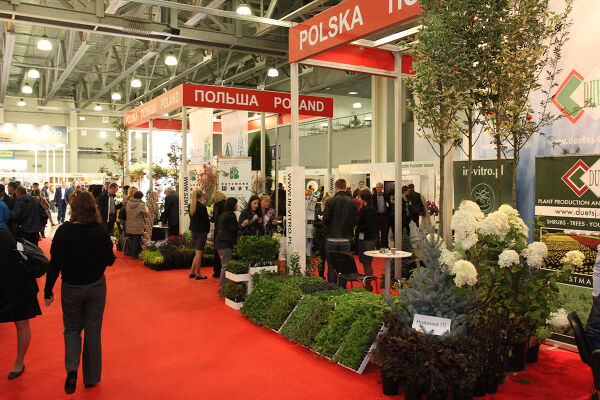 Once again the Union of Polish Nurserymen presents its display at "FlowersExpo".
The Union is a member of the European Nursery Stock Association.
Our products are on demand on the markets of Germany, Denmark, Finland, Hungary, Slovakia, Czech Republic, Estonia, Ukraine, Byelorussia, Latvia, Lithuania and other countries.
Our products are also well known on the Russian market. Russian nurseries, landscape companies, municipal landscapers widely use our trees, ornamental shrubs and perennial plants.
This year our 20 best nurseries present seasonal novelties, new varieties of ornamental plants, trees and shrubs.
Among participants there are companies well known on the Russian market: Clematis; BÓR; Debski Brothers; Fryszkowscy; Gartenland Polska; Homa-Kosakowska Krystyna; Kurowscy; Kusibab Tadeusz; Kusibab-Wyka Aleksandra; Leja spółka; Niedźwiedź Jacek; Nordpol Trees; Piech nursery; Utkowscy; Joanna I Bronislaw Szmit; Ulinscy; Waganowice; Ważyńscy; Sutkowscy.
We offer perennials, deciduous, coniferous and fruit shrubs and trees in containers and in ground.
Dear Russian Partners,
We shall be happy to present our products to you at "FlowersExpo'2017 ",
Pavilion No. 1, Hall 4.
Union of Polish Nurserymen