International exhibition "FlowersExpo'2017" held in the International Exhibition Center, Moscow, 12-14 September, was a great success.
Ecuador has set a peculiar record for the number of exporters participating in this important flower show (over 40 companies), that is well ahead of other countries. This is no mere chance, for Ecuadorian companies participation in the project helps to considerably expand their presence on the Russian flower market.
In his speech at the inauguration of the exhibition Mr. Julio Cesar Prado Espinosa, Ambassador Extraordinary and Plenipotentiary of the Republic of Ecuador to Russia, noted the importance of Ecuador's leadership in the Russian market in cut flowers segment with a share of 40%.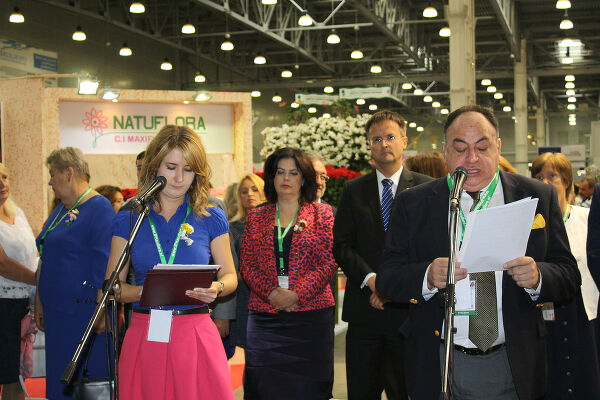 According to Mr. Andrei Maldonado Karpov, Director, Trade Representation of Ecuador in Moscow, plantations of flowers in the country occupy an area of 4 200 ha producing over 400 plant varieties. 74% of the area is used for production of roses which are considered the best in the world market.
That's why rose was leading in the country's display.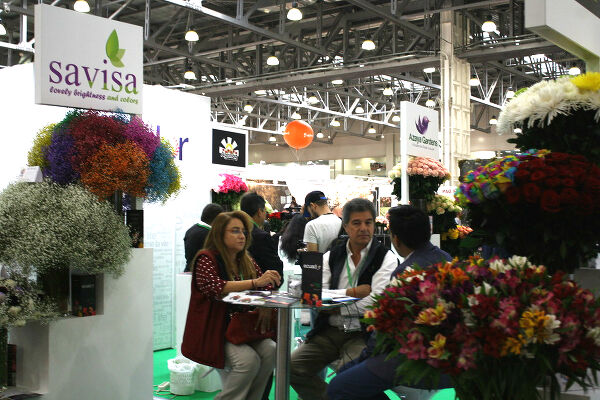 Flower plantations of Ecuador introduce modern technology in irrigation, pest control, monitoring of temperature and other parameters. This enables to improve the quality of products and make them more efficient and competitive.
Visitors from Russian regions are provided with an excellent opportunity to discuss delivery of Ecuadorian flowers directly with the largest companies of the country Agrinag, Azaya Gardens, Everbloom Roses Ecuador, Florecal, Floreloy, Flores Santa Monica Nantam, Florisol & Co, Glamour Roses, Grupo Florecot, Luxusblumen, Sachaflor and Savisa.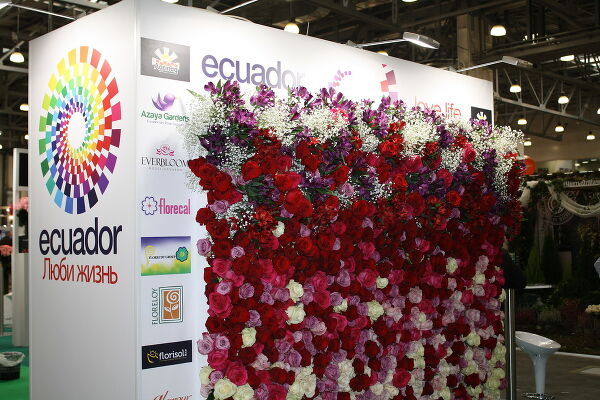 Companies' representatives pointed out the importance of "FlowersExpo" for their business on the Russian market and shared their plans.
Mr. Carlos Proanio, Director, «Azaya Gardens», says that one of the aims of the company for the nearest 5 years is to start production of new rose varieties including roses with long stems targeted for Russian consumers, since the Russian flower mark is the key market for them.
Giovanni Almeida, Sales Manager, "Glamor", views the future of its company in direct contacts with Russian regions. Giovanni Almeida and other Ecuadorian businessmen would like to deliver flowers directly to Russian regions without intermediaries or large retail chains.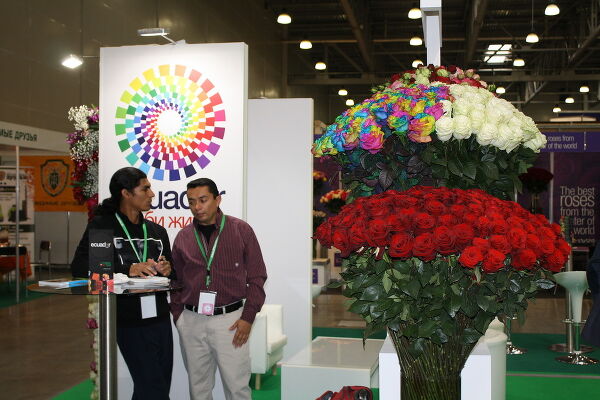 Pablo Montaguano, Sales Manager, "Florecal", on his part, also notes the exceptional significance of Russia for the flower business of Ecuador: "Our company is 26 years old. We have been exporting flowers to Russia for about 20 years. We started with 2 ha but thanks to Russia managed to increase our plantations to 40 ha. And we are not the only ones. Russia has given impetus to development of flower production throughout the country".
17 Ecuadorian companies left Moscow with deserved awards: Gold Medals of "FlowersExpo" for High Product Quality.
PRO ECUADOR
Trade Representation of Ecuador in Moscow