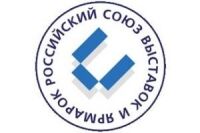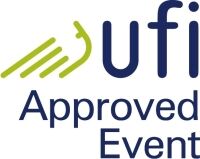 The International Fair of flowers, plants equipment and technology
for floriculture and landscape design
ЦветыЭкспо / FlowersExpo'2019
Press release 05.09.2019
The ninth session (10-12 September) of the International fair "FlowersExpo" will take place in the International Exhibition Center "Crocus Expo", the largest exhibition venue in Russia. It is one of the most colorful events of the Moscow autumn showing a record growth this year.
"FlowersExpo" is an oriented-on Russia profile of flower and plant market. The project has rightly earned the status of the major event for representatives of the world and Russian flower industry.
High level and business sustainability of "FlowersExpo" are confirmed by the Russian Union of Exhibitions and Fairs which recognized the project the best fair in Russia of the sector and also by UFI (the Global Association of the Exhibition Industry) noting its international prestige.
Russia is one of the world's largest consumers of cut flowers. According to experts it is among the first six flower importing countries after the USA, Germany, the Netherlands, Great Britain and France. The real size of the Russian flower market continues to be estimated at $ 40 billion.
Appreciating the Russian potential and the role of the fair in business development of its participants, a wide circle of representatives of the national and world flower industry again takes part in the project in 2019.
450 companies from Russia and 30 countries, over 5 000 world and local professionals and experts are among its participants. Visitors from over 300 Russian cities and towns and 45 foreign countries are expected at the fair. 68 business events including the 20th Russian Championship on Floristics, colorful shows and master classes will be organized within its frameworks.
The entire green sector assortment is presented in the exhibition halls: cut and pot flowers, nursery planting stock, seeds, equipment, the latest trends in breeding, floristics and design.

The fair expanded its boarders and geography of its participants by 15%. Among its exhibitors there are companies from Russia, England, Belgium, Byelorussia, Venezuela, Holland, Germany, Denmark, Israel, Italy, Iran, Spain, Kenya, Colombia, Korea, China, Lithuania, UAE, Poland, the USA, Serbia, Singapore, Thailand, Turkey, Uzbekistan, France, Sri Lanka, Ecuador, Ethiopia and Japan.

The Russian market is especially widely presented at the fair. The number of Russian participants has increased by 18% this year which evidences the successful overcoming of the crisis of the recent years and further strengthening of the market.
Among the show participants there are producers from 35 Russian regions including the pride of the local market, the largest flower complexes from Moscow region, St. Petersburg, Kaluga, Krasnodar, Penza, Yaroslavl, Adygea, Buryatia, Mordovia and Udmurtia.

Their products are not inferior to the products of the world known producers.
The best Russian nurseries, largest seed companies, developers of equipment and It-technologies, suppliers of fertilizers, grounds, products for floral design and landscape are also the participants of the show.
Holland, Germany, Colombia and Ecuador, the world market leaders again inspire Russian consumers with their large and interesting national pavilions.

Holland (45 companies) along with flowers displays planting stock, nursery products, greenhouse technology and equipment.

50 companies are exhibitors from Ecuador which supplies 60% of roses to Russia. Among them there are many new plantations and suppliers. They display not only their famous roses but also other cut flowers.

Colombia is presented by 20 companies. Among their flower importers Russia ranks the fifth. Their main products are roses, carnations mums and alstroemeria.

In the national pavilion of Germany - seeds and planting material of not only nurseries, but also flower and decorative crops, samples of the latest technology and equipment, the latest breeding novelties, products for floristry.

"FlowersExpo'2019" shows a considerable increase of participants from Belgium, Poland, Israel, Italy, Kenya, France and Japan.
Spain, Singapore and Sri Lanka are among new entrants this year.

This season the fair shows an increase of participants and their exhibition space in such sections as Seeds and Planting Stock, Technology and Equipment, Products for Landscaping, Floristics and Landscape Design.
Breeding novelties from the world leading breeders: Rosen Tantau, Kordes Rosen (Germany), Meilland, NIRP, Cayeux, Renault (France), Florein gerbera's, Royal de Roiter, Deliflor Chrysanten and Dekker Chrysanten (Holland) are again widely presented at the show.

Ensuring the direct contact of participants with the products on display the fair serves an ideal platform to explore the competitive environment, consumers' preferences and marketing policy.
Once again "FlowersExpo'2019" confirms its reputation of an important business center. Over 50 business events targeted at a wide circle of professionals will be held within the frameworks of the exhibition business program including presentation, conferences, workshops, round tables and master classes.
Among important events there are Day of the Russian Association of Planting Stock Producers, round table "Russian flower market. State and Development Prospects", "Novelties and Innovations in Nursery Sector", "How develop garden centers for successful future", "Novelties of the world flower breeding" and other topical issues of the industry.
Competitions for the "Best Product Quality", "Novelties of the Year", the "Best Innovative Solution" are of no less importance. Over 500 samples are offered for the competition; and awards are already waiting for the winners.

And, of course, not one flower show can do without floristics. For three days running it will become a floristic mecca.
The 20th Jubilee Open Russian Championship on Floristics "Russian Florist Cup'2019" will take place with a record number of participants.
The best world florists from Holland, Germany, Russia, Italy, Spain and other countries will be demonstrating their skills at the show non-stop.
"FlowersExpo'2019" is ready to meet participants and business visitors from Russia and many foreign countries. Their presence is the major factor of the project success and its importance for the Russian and world professional community.
We wish you all fruitful work, implementation of your plans and successful business development!
FlowersExpo'2019 – Successful Start
Press Release, 10.04.2019
The main Russian fair of flowers and plants "FlowersExpo" once again invites the world flower business professionals to Moscow. Its dates: 10-12 September, venue: International Exhibition Center "Crocus Expo".
Аnnually on tis exhibition area participants from all continents present the high society of the flower world: queen rose, duchess lily, countess gerbera, princess chrysanthemum and other royalties of the flower kingdom.
"FlowersExpo" is not only a bright and colorful show; first and foremost it is an important business event, a showcase of the world market of flowers and plants, a perfect platform for business development and an excellent indicator of the industry state.

Successful formation of this year project demonstrates its stable development. The fair again shows considerable growth of its exhibition space, the number of participating countries and participants including the largest local and international producers and suppliers of flowers and plants.
The project is again characterized by a wide participation from different countries, beautiful displays, diverse and unique products, wonderful novelties and stunning floral shows.
The world leaders Holland, Germany, Colombia and Ecuador occupy a special place among the exhibition participants. Again, they will demonstrate a complete rage of their products, so popular on the Russian flower and plant market.
A meeting with the world main flower auction Royal FloraHolland is in store for the exhibition participants in the national Dutch Pavilion. There they will also meet with the largest producers and sellers of cut and pot flowers, ornamental planting stock, world known Dutch breeding companies, nurseries, suppliers of technical novelties and equipment.
Numerous plantations and suppliers from Ecuador and Colombia focused on the Russian market demand will demonstrate their wonderful cut flowers and Rose, the queen of flowers.
Among German participants there are famous rose breeding companies, producers and suppliers of flower seeds, floristic accessories, nurseries and producers of modern equipment.
The interest of international partners from England, Denmark, Belgium, Italy, Israel, Kenya, China, Korea, Poland, Slovenia, the USA, France and Finland to the Russian market is also not declining. They display not only cut and pot flowers but also nursery products, seeds, planting stock and floristic products.
The number of Russian participants has significantly increased again. Among them there are the largest flower complexes from Moscow region, St. Petersburg, Kaluga, Krasnodar, Penza, Yaroslavl, Adygea, Buryatia, Mordovia and Udmurtia. Their displayed cut flowers match the best world samples.

The best local nurseries, largest seed companies, flower market operators and wholesalers, suppliers of floristic products, grounds, fertilizers and equipment are among participants of this season.
Distinctive feature of "FlowersExpo'2019" is its innovativeness. It focuses on novelties, innovations and trends. Each company seeks to present all its past year novelties; whether they are new varieties and hybrids, materials or technology.
Surely, "FlowersExpo'2019" reaffirms it reputation of an important business center. 50 events will be held within the frameworks of its business program including presentations, conferences, workshops, round tables and master classes conducted by highly qualified professionals, successful owners and top managers.
And it is absolutely impossible to imagine a flower show without floristics. Traditionally a lot of meetings with the leading Russian and foreign designers will be organized during exhibition days. There are also the Russian Championship on Floristics "Russian Florist Cup'2019", floral shows and master classes.
Businessmen and specialists from all Russian regions interested in business development for whom the fair is the major business forum of the year and a place of companionship and networking are invited to the fair.
A sea of flowers, participants from all over the world, topical business program, bright unique floral shows, professional Russian and foreign visitors – such is the portrait of "FlowersExpo'2019".
Welcome to International Trade Fair "FlowersExpo'2019", the main exhibition for your bussines in Russia!