August 30, two weeks before the start of the exhibition "FlowersExpo" all the areas under its exposition are sold!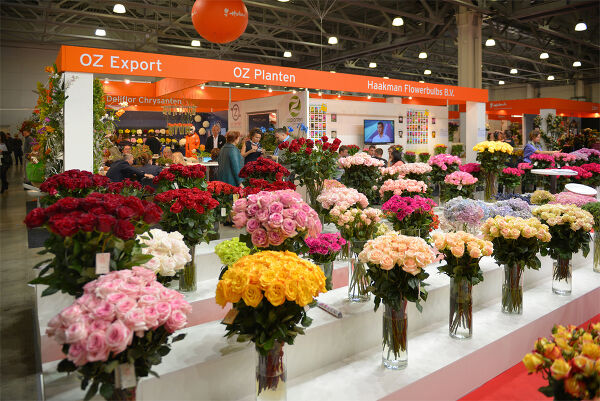 In the flower forum of 2017, companies from England, Belgium, Belarus, Hungary, the Netherlands, Germany, Denmark, Israel, Iran, Italy, Kenya, Colombia, Korea, China, Kazakhstan, Latvia, UAE, Poland, Portugal, Serbia, USA, Finland, Ecuador, Ethiopia, France and Japan.
The largest number of participants: - Ecuador - 45 companies. Holland - 44 , Colombia 27.
Increase the number of participants from Germany, Italy, Poland, Kenya, China.
At the exhibition the largest section of 50% of the area is cut flowers and potted flowers.
Presented by Seed and planting material of nurseries, equipment and technical developments for greenhouse industry and garden centers, selection novelties, products for floristry and landscape design, modern Internet technologies and logistics services are presented.
In the business program of the exhibition - conferences, seminars, round tables, consultations of specialists with a world-wide name, presentations of the world's leading companies.
Is held the 18th Russian florist championship «Russian Florist CUP-2017»
The largest Russian international exhibition FlowersExpo'2017, an important business forum and successful business project, is ready to meet with participants and its respected business visitors.
Do not miss the important event of the year for your business exhibition "FlowersExpo'2017"!
Invitation card on the website