FlowersExpo-2017 Results and prospects
FlowersExpo-2017 Results and prospects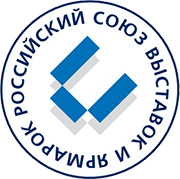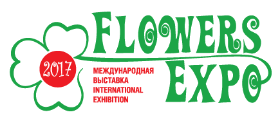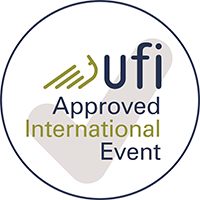 FlowersExpo'2017
Results and prospects
"FlowersExpo'2017", the main International exhibition of the year for the Russian green sector, successfully held in September in the International Exhibition Center "Crocus Expo", attracted great attention of the professional community of Russia and foreign countries.
400 companies from 26 countries participated in its work. Specialists and businessmen arrived to the exhibition from 75 Russian regions, cities and towns. Foreign guests came from 44 countries of the world.
The exhibition aroused strong interest of the professional community and brought positive sentiment to all its participants and visitors.
Once again the largest domestic and international producers, breeders, players of the world and Russian flower market participated in the exhibition this season. They presented flowers and plants from all continents, innovative materials and equipment, unique works of talented florists and designers, the latest trends in breeding.
The main exhibition sections included Cut and Pot Flowers (55%), Nurseries, Seeds and Planting Stock (26%), Floristics and Design (12%), Equipment and Technology (7%).
National Pavilions of Holland, Colombia, Ecuador, Germany and France, the largest flower market players, enjoyed great attention.
Bright displays and products targeted at the Russian market were demonstrated by the leading companies of England, Belgium, Byelorussia, Hungary, Denmark, Israel, Italy, India, Iran, Kenya, China, Korea, UAE, Poland, Portugal, Serbia, Ethiopia, the USA and Japan.
The largest number of participants: - Ecuador - 45 companies. Holland - 44, Colombia - 27.
The exhibition was distinguished by wide representation of Russian flower producers from different Russian regions for whom presence at the main exhibition of the year is not a PR campaign but a demonstration of their sustainable development and opportunities for further business expansion.
Remarkable cut flowers were displayed by the largest greenhouse complexes: "New Holland" (St. Petersburg), "Podosinki", "Egorievskiy" (Moscow region), "Flowers of Udmurtia" (Izhevsk), "Green House" (Republic of Adygea), "Mokshanskiy Roses" (Penza), "Galantus" (Kaluga), Group of Companies "Gorkunov" (Yaroslavl).
The largest local breeding companies, operators and wholesalers of the Russian flower market; producers and suppliers of floristic products, equipment and technology for the greenhouse complexes and garden centers were also among the exhibition participants.
The section of Nurseries and Products for Garden and Horticulture has been considerably enlarged this season. A collection of excellent planting stock was demonstrated by nurseries of Russia and European countries including England, Italy, Holland, Germany, Belgium, France and Byelorussia. The most interesting novelties of the season and new varieties of ornamental plants were presented by the Union of Polish Nurserymen.
Over 100 novelties were presented by the leading breeding companies of the world: Rosen Tantau, Kordes Rosen (Germany), Meilland, NIRP International, Cayeux , Sauve-Guitte, Renault  (France), Deliflor Chrysanten & Dekker Chrysanten, Gerbera United, Royal van Zanten (Holland) and others.
The exhibition participants showed great interest in the competition program. 80 companies were awarded Gold medals for high quality of products and novelties displayed at the exhibition. Among them there were local producers: "Podosinki", "Flowers of Udmurtia" , "Green House", "Mokshanskiy Roses", nursery "Gavrish", Group of Companies "Gorkunov", agrofirm "Poisk" and companies "Euroseeds', "JMP Flowers" and "Blooming Fantasies".
A lot of international companies also received exhibition awards (Florist Holland, Hilverda de Boer, Ruiter Innovations, Dekker Chrisanten, Deliflor Chrisanten,  VannoVa MG, Royal van Zanten, SV.CO, Decorum Company, Gerbera United (Holland);  Bella Rosa, Florecal, Fiscella, Luxus Blumen, Rosas del Corazon (Ecuador); Matina Flowers, Alexsandra Farms, Circasia and Vuelven, Plazoleta Bazzani, Yasa (Colombia), Rosen Tantau, Kordes Roses, Benary, Selecta Klemm (Germany); Nirp International France), Subati Flowers (Kenya); Farao Faraone Mennella (Italy); Danziger Dan (Israel); Clematis, Szmit, Kurowscy (Poland) and others.
Exhibition halls those days were filled with business and friendly communication.
"FlowersExpo'2017" proved once again its reputation of an important business center. Workshops, presentations, conferences and master classes were in store for a wide circle of professionals. Altogether there were 40 events on topical issues of the sector, and over 2 000 specialists took part in them.
Presentation and lectures of highly qualified specialists, successful owners and top managers were organized not only in the conference halls but also in the exhibitors' stands.
John Stanley (Australia), one of the best experts of retailing in horticultural products, once again conducted its exclusive workshop. His lecture completed a serious of training sessions organized by the Exhibition Company "GreenExpo", the exhibition organizer, throughout the year in different Russian regions.
And surely "FlowersExpo'2017" was traditionally a sea of floral arrangements.
As usual the participants' stands were decorated with floral masterpieces created by a numerous army of Russian and international designers.
Shows, presentations, master classes of known Russian and foreign florists from Holland, Germany, Italy, Poland, Uzbekistan, Japan and other countries were conducted non-stop on the main exhibition stage.
The Russian Championship on Professional Floristics «Russian Florist Cup'2017», a significant even of the year for professionals, was held at the exhibition.
The authoritative independent jury awarded the first place and the title of Champion of Russia 2017 in Floristics to Anastasia Shekherina (Moscow). Andrei Kalashnikov (Astrakhan) won the 2nd place; Julia Smolkova (Moscow) took the 3rd place.
Day of Russian Floristics organized by the National Guild of Florists where the best florists, champions of Russia and Europe, demonstrated their skills, aroused great interest.
The relevance of the project "FlowersExpo'2017" and its importance for business development was confirmed by numerous by more 16 000 visitors who arrived to the exhibition from Russian regions, cities and towns, from Sakhalin in the East to Kaliningrad in the West, from Sochi, Krasnodar and Yalta in the South to Archangel and Syktyvkar in the North.
Altogether there were registered visitors from 190 cities, 90% of them being businessmen (distributors, buyers, owners of companies, etc.).
Strong interest in the promising Russian market is also attested by foreign guests who came to "FlowersExpo'2017" from Colombia, Ecuador, Iran, Italy, Japan, Kenya, Peru, Poland, Serbia, Holland, Azerbaijan, Armenia, Byelorussia, England, Germany, Georgia, Denmark, Kazakhstan, Canada, China, Kirgizia, Latvia, Lithuania, Moldova, Bulgaria, UAE, Paraguay, Ukraine, Chile, Turkmenistan and Uzbekistan.
The main outcome of "FlowersExpo'2017" is its high effectiveness. The exhibition met expectations of its participants. They could effectively present their products, to understand market demands in changing conditions, to find new suppliers, consumers and reliable business partners.
Russian and international exhibitors highly appreciated business reputation and professional competence of "FlowersExpo", thus confirming the importance of this project for development of their companies and their interest in sustaining their positions on the vast Russian market.
"FlowersExpo'2017", a business forum and successful professional business project, was a wonderful gift both for the green sector specialists and for all lovers of flowers.
Up to new meetings at "FlowersExpo",
11-13 September, 2018!