Post-event Press Release
Post-event Press Release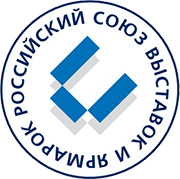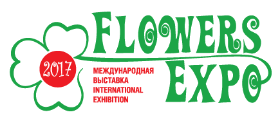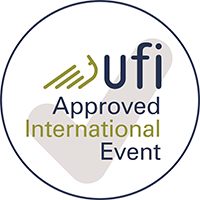 FlowersExpo'2017
In the International exhibition "FlowersExpo'2017", which took place in Moscow on September 12-14 in the International Exhibition Center "Crocus Expo", 400 companies from 27 countries took part. Among domestic visitors are specialists and representatives of business circles from 75 regions of Russia, 190 large and small Russian cities. Foreign guests arrived in 37 countries.
Оf "FlowersExpo" was again chosen by the largest local and international producers, breeders and operators of the world flower market.
The exhibition aroused great interest of the professional community and brought positive moods to all those who took part in it and who visited it.
Тhe best Russian manufacturers and suppliers, well-known foreign companies, leaders of the world market, presented visitors the whole industry of floriculture, flower business, floristics and landscape design.
Displayed in the exhibition halls there were products of all "green sector" including cut and pot flowers, seeds and nursery planting stock, equipment and technological developments for greenhouses and garden centers, breeding novelties, products for flower arrangement and landscape design, modern Internet technology and logistics services.
Main exhibition sections: Floral and Ornamental Products (cut and pot plants) – 55%, Nurseries, Seeds and Planting Stock – 26%, Floristics and Design – 12%, Equipment and Technology – 7%
Cut flowers, planting stock, breeding novelties and technical developments for greenhouse production and garden construction were particularly widely displayed.
The most substantial national pavilions were presented by the main players of the world flower market Holland, Germany, Colombia, France, Ecuador.
The Products aimed at the Russian market were represented by companies from England, Belgium, Belarus, Denmark, Israel, Italy, Kenya, the United Arab Emirates, Poland, Serbia, Ethiopia, USA, Japan, Iran.
The largest number of participants: - Ecuador - 45 companies. Holland - 44, Colombia - 27.
The number of Kenyan companies at the exhibition has increased significantly this year. This is mainly due to the growth of import of roses from Kenya to Russia. In recent years they have significantly outpaced all other countries and have grown by more than 50%.
Increase the number of participants from Germany, Italy, Poland, China.
Among Russian participants there are producers of cut flowers, seed companies, nurseries, operators and wholesalers of the Russian flower market, suppliers of floristic products, equipment for greenhouse complexes and garden centers. For them participating in the exhibition is not a PR campaign but, a demonstration of their sustainable development and opportunity for further business expansion. This, in turn indicates their more positive financial situation.
Russian companies, the project hosts, arrived from many Russian regions, pleased exhibition visitors with their displays. Flowers produced by local flower growers from Kaluga, Penza, Udmurtia, St. Petersburg, Republic of Adygea and Moscow region were not inferior in beauty and quality to the imported ones.
A lot of large national seed companies, new local flower market operators and floristic products suppliers joined the ranks of exhibitors.
Expand the thematic sections of the exhibition. The exposition of this year is distinguished by the increased display of nursery products. A collection of beautiful planting stock is represented by nurseries of Russia and European countries: England, Italy, Holland, Germany, Belgium, Byelorussia, Denmark, France. Of special interest there were seasonal novelties: new plant varieties and species displayed in the collective display of the Union of Polish Nurserymen.
Among exhibition participants there were developers and manufacturers of equipment and machinery for greenhouse complexes from Russia, Holland, Germany, Belgium, France and other countries.
Exhibition halls were filled with business and friendly communication those days. And "FlowersExpo'2017" again confirmed its reputation of an important business center for the "green" sector professionals. Seminars, presentations, conferences and master classes were in store for specialists. Where else if not at the exhibition one can learn about the world's breeding novelties, garden centers of the future or prospects of the Russian flower market.
John Stenly, one of the top world's garden centers experts, arrived to Moscow from faraway Australia to share his ideas and forecasts.
Competition program aroused great interest. Over 150 companies participated in the competition. 80 companies were awarded exhibition medals for high quality of products and presented novelties.
Medals of the exhibition were received by many foreign participants -Florist Holland, Hilverda de Boer, Ruiter Innovations, Dekker Chrisanten, Deliflor Chrisanten,  VannoVa MG, Royal van Zanten, SV.CO, Decorum Company, Gerbera United (Holland);  Bella Rosa, Florecal, Fiscella, Luxus Blumen, Rosas del Corazon (Эквадор); Matina Flowers, Alexsandra Farms, Circasia and Vuelven, Plazoleta Bazzani, Yasa (Columbia), Rosen Tantau, Kordes Roses, Benary, Selecta Klemm (Germany); Nirp International (France),Subati Flowers (Kenya); Farao Faraone Mennella (Italy); Danziger Dan (Israel); Clematis, Szmit, Kurowscy (Poland) and others.
In the frameworks of the exhibition there was held a landmark event, the Russian Championship on Professional Floristics, «Russian Florist CUP-2017».
Non-stop on the main stage and in participants' stands during all exhibition days were held master classes and flor-shows of russian
and international florists.
Participants highly appreciated the professional level of visitors. The exhibition was attended by more than 15000 specialists. They arrived from Yuzhno-Sakhalinsk and Vladivostok on the East to Kaliningrad on the west; from Khanty-Mansiysk, Archangelsk and Murmansk on the North to Krasnodar, Sochi and Yalta on the South. 70% of them are business visitors, distributors, buyers, owners of companies and enterprises.
This is an optimistic signal - the Russian market, despite the crisis, is stabilizing!
The exhibition met the expectations of its participants. They were able to effectively present their products, to understand the market demands in changing circumstances, to find new suppliers, customers and reliable business partners.
Russian and international exhibitors highly appreciated business and professional competence of "FlowersExpo" and confirmed the significance of the project for their business development and their desire to retain their positions on the capacious Russian market.
See you at "FlowersExpo'2018" 11-13 September, 2018!