Championship «RussianCup»
Championship «RussianCup»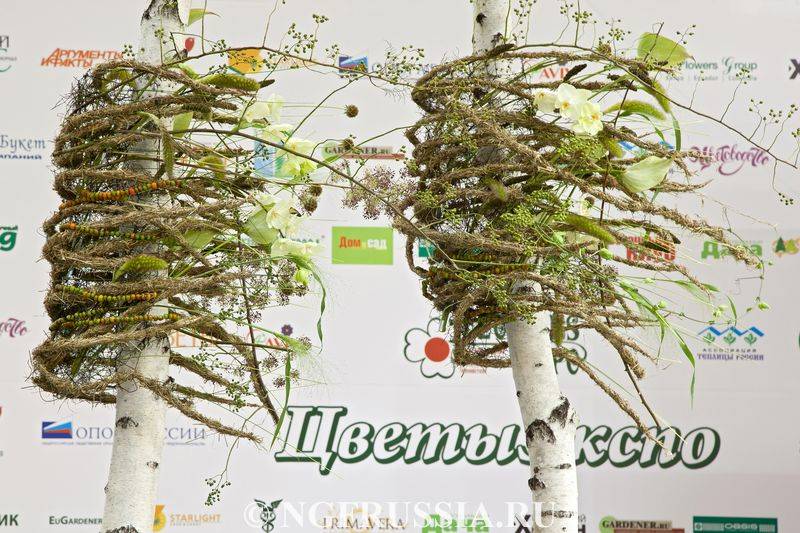 The major professional event of the year for florists will take place in the International Exhibition Center "Crocus Expo" 17-18 September. Just there in the frameworks of "FlowersExpo" show the National Guild of Florists is going to hold the 5th Open Russian Championship on Professional Floristics under the motto «Time to Dream!".
General Partner: "FlowersExpo" show.
General Sponsor: "Starlight Cash&Carry", the largest operator of the Russian flower market, will supply the participants with cut flowers. General Information Sponsor: a popular floristic magazine "Flowers". Information about winners will be published in the magazine in "Person", "Master Class" and "New Names" rubrics. General Internet Partner "Greeninfo.ru" (coverage of the Championship on the portal).
Sponsors render great assistance in organization of the Championship providing flowers and accessories for participants and prizes for winners.
They are: "Smithers-Oasis", Germany, the world's leader in production of floral foam and accessories, "Florаife", Russia, ("5 Steps to Freshness" program), "Dekker Chrysanten", the largest Dutch breeding company, "Pro Ecuador", Ecuadorian Institute of Export and Investments Promotion and "Elitupack", the largest Russian producer of packaging for flowers.
Participants of the Championship are young talented florists, winners of regional competitions from different Russian cities: Ufa, Kaliningrad, Yekaterinburg, Moscow, St.-Petersburg, Chelyabinsk, Astrakhan, Nizhniy Novgorod, Perm, and Irkutsk.
Annual Russian Championship on Professional Floristics is not only a beautiful and exciting spectacle. It is a competition of the best from the best where new talented names of young florists are identified.
Championships play an important role in the development of the national floristics. They set new tendencies, contribute to popularization of floristics as an art, and strengthen contacts between representatives of flower service and flower business players.
Do not miss the 5th Russian Championship on Professional Floristics "Russian Cup'2014", this colorful and exciting event! "FlowersExpo", 17-18 September.